No Overwatch Competitive Play during open beta
UPDATE: Game won't change from now until launch, but a "TON" of content coming after.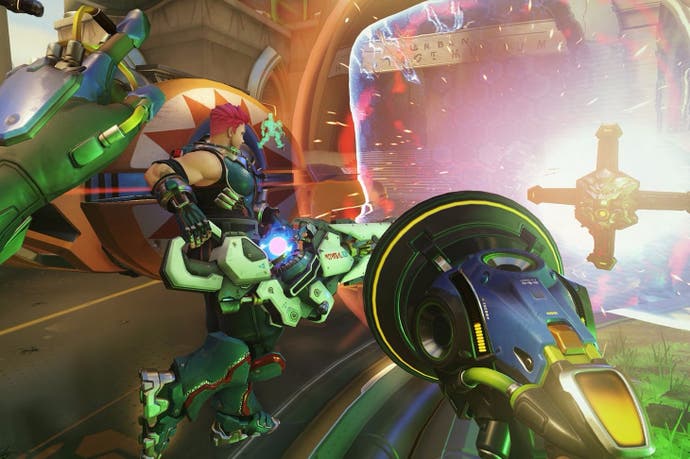 UPDATE 6TH MAY: There won't be any major changes to Overwatch from open beta to launch. "The version you are playing now is what will go live at launch," wrote game director Jeff Kaplan on the game's official forum. The open beta is live now (try it if you haven't) and runs until Monday, 9th May. The full game launches 24th May - argh, what a wait!
The most notable missing feature in the game right now is Competitive Play which, as outlined below, debuted briefly in the closed beta in April. Kaplan mentioned again that this feature would be reintegrated "shortly" after launch, and added, "We also never want to sacrifice the quality of the game by putting something live that isn't up to our standards."
He continued: "We're also working on a TON of post-launch features and content. It's going to be a pretty amazing summer..."
ORIGINAL STORY 3RD MAY: Overwatch's more serious, ranked Competitive Play mode will be disabled during the open beta, up until "sometime" after the game launches on 24th May.
Game director Jeff Kaplan announced this on the Overwatch forum, suggesting there were still kinks with Competitive Play that needed ironing out. People leaving games and not being replaced for the duration - making teams unbalanced - was, speaking from experience, a particular problem.
"We worked extremely hard to get Competitive Play in the game for closed beta," wrote Kaplan. Competitive Play was added early April and so was live for two-and-a-half weeks before the closed beta went offline.
"We've been reading feedback from the community and taking it all to heart. As a result, we've temporarily disabled competitive play for open beta so that we can rework the system and make it better.
"Our plan is to bring back a newly re-designed version of Competitive Play sometime after Overwatch launches."
The Overwatch open beta begins this week. If you've pre-purchased the game you can enjoy early access from today; if you haven't, you can join from Thursday.
Make sure, if you have an early access code, you activate it on your Battle.net account - otherwise you'll have issues connecting to the Battle.net servers. This goes for all platforms.
If you're looking for tips about getting to grips with Overwatch, Metabomb has pages of guides detailing the game's heroes.