No Man's Sky will launch on console first on PS4
Stunning new planet-to-planet footage arrives.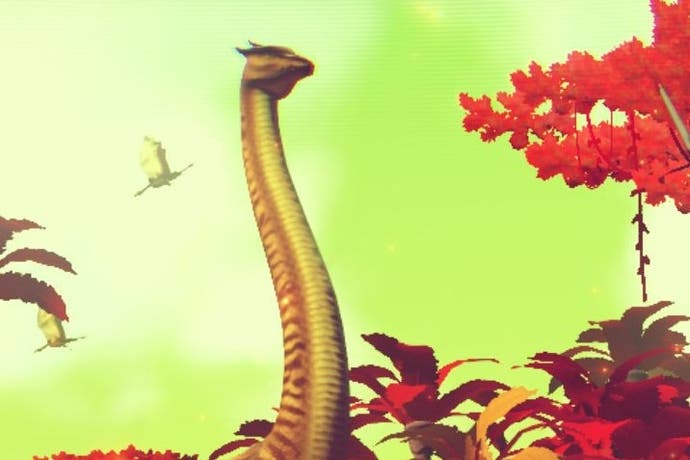 Hello Games' breathtaking sci-fi open universe game No Man's Sky will arrive for consoles first on PlayStation 4.
Studio leader Sean Murray took the stage during Sony's E3 2014 press conference to make the announcement and reveal more gameplay from the game's procedurally-generated worlds.
Most impressive is the ability to hop from one planet to another with no loading times, from ground to space and back to ground on a different place in the solar system.
Planets are populated by flora and fauna - big, dinosaur-looking creatures, floating jellyfish and beefy rhinos - while space features ship-based combat, with fleets of fighters appearing out of warp.
Here are some No Man's Sky E3 screenshots, too.