No Man's Sky screenshot teases Stargate-style portals
UPDATE: Sean Murray confirms update 1.3 for this week.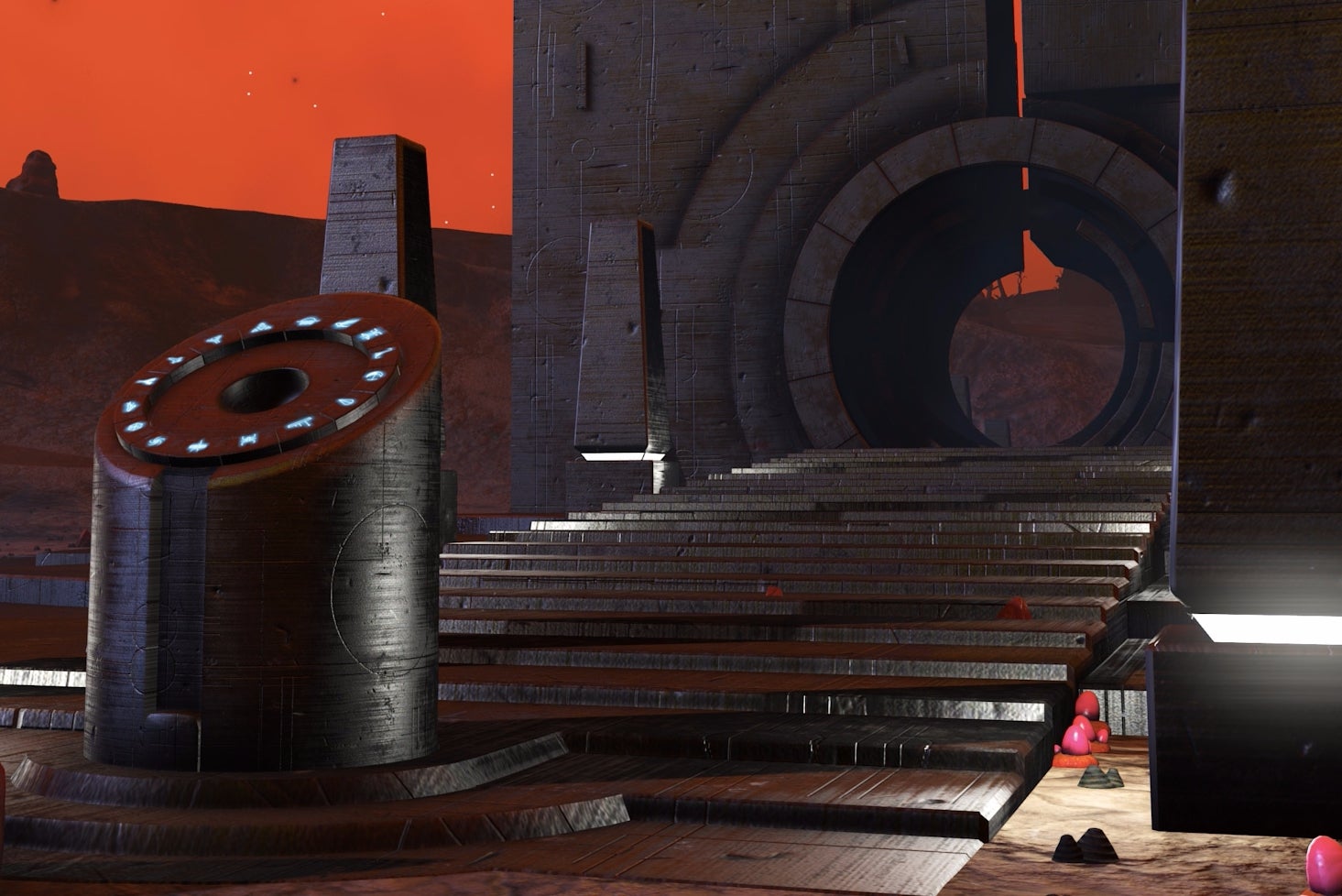 UPDATE 9/8/17 7.45am: No Man's Sky update 1.3 will land this week, creator Sean Murray has now confirmed.
Dubbed "Atlas Rises", the update will - as expected - add quick-travel portals to the game, as well as improvements to its story.
In a message to the No Man's Sky community, Sean Murray described the past year as "exciting, intense and emotional", referencing the huge amount of anticipation for the game before its release, and the wave of backlash which followed.
"We have been quiet, but we have been listening intently. We've spent [the past] year working hard on free updates for this game our team cares about so much."
The message in full lies below: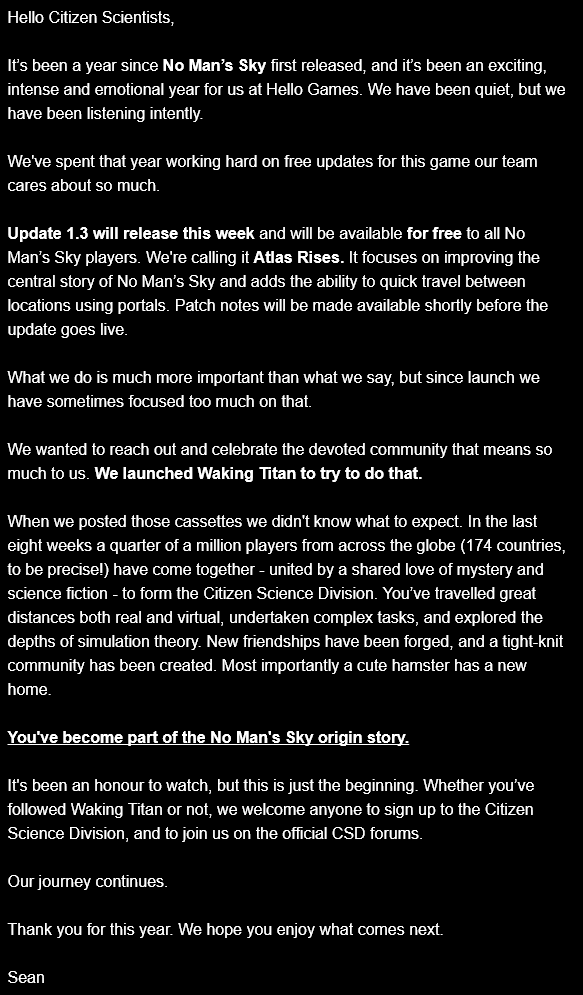 ---
ORIGINAL STORY 8/8/17 7.45am: No Man's Sky update 1.3 will include Stargate-style portals, a new screenshot suggests.
The image appeared at the culmination of a long-running ARG, which has kept the No Man's Sky reddit community busy for a few months.
The ARG began back in early June, when cassette tapes were sent out with a coded word hidden within their sounds. After some nifty detective work, the message was decoded to read: "portals".
Today's image shows a huge structure with a circular gate in the middle. In front of it is a device which looks very similar to Stargate's own DHD (Dial Home Device, obviously).
Icons on the DHD correspond to those from the ARG's website, wakingtitan.com. Presumably, these are the codes you must input to open the portal to your destination.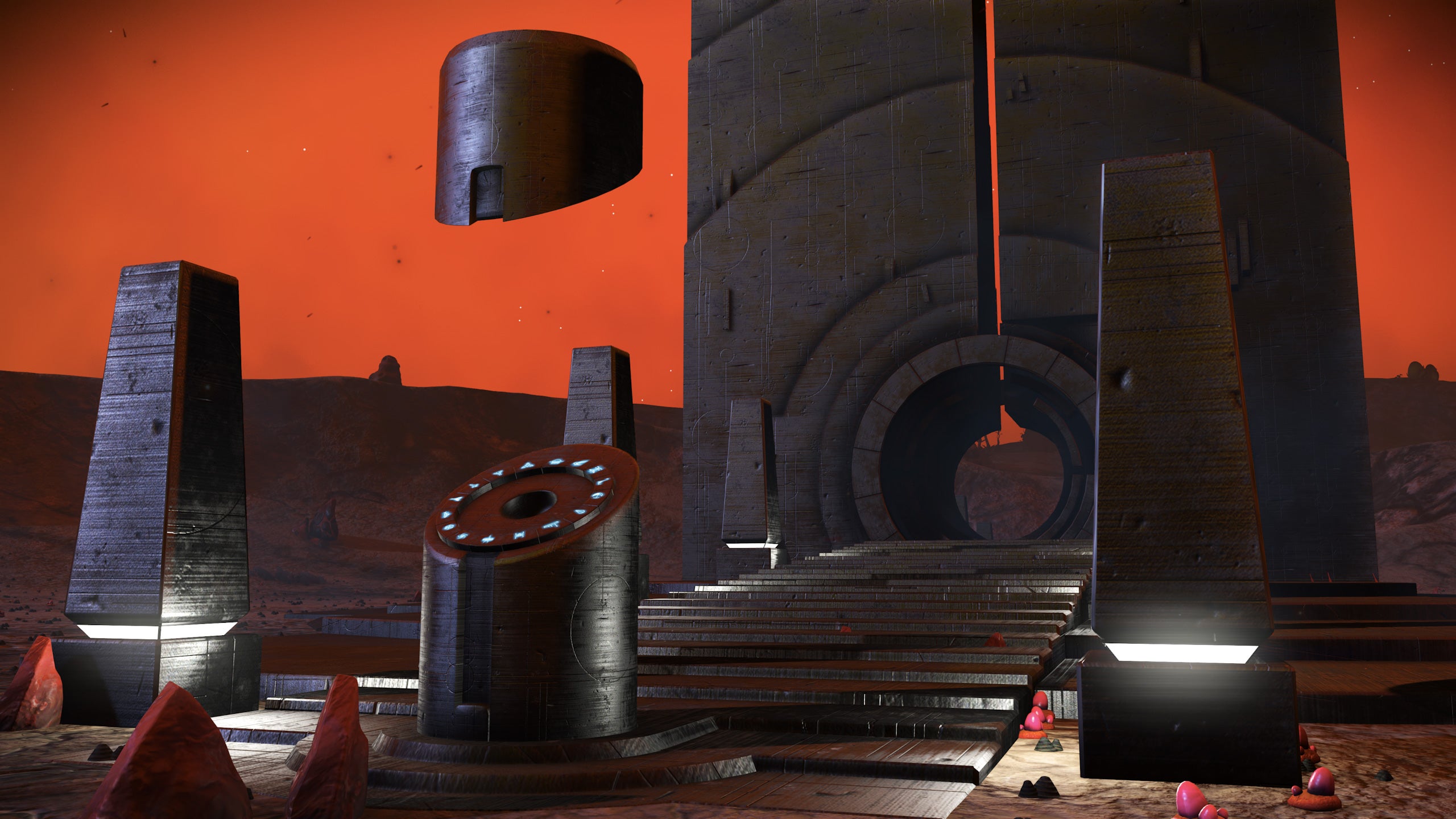 No Man's Sky fans expect a statement from the game's creator Sean Murray in the imminent future, when we might find out what other features update 1.3 contains. Could we finally see No Man's Sky get multiplayer...?