No Man's Sky launches its first weekly in-game community event
Dig up stuff to earn new emotes and other rewards.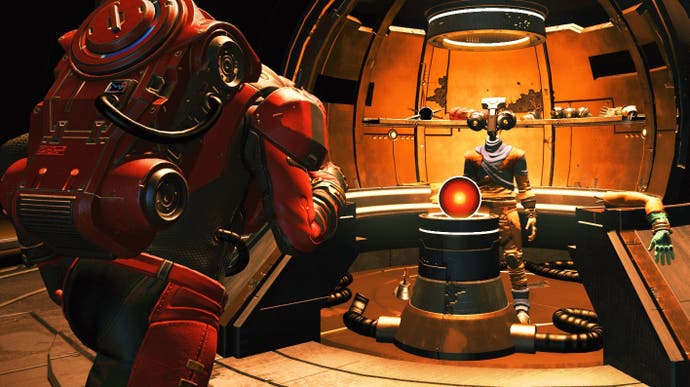 Prior to the launch of No Man's Sky's massive NEXT update last month, developer Hello Games revealed that its psychedelic space sim would soon recieve an ongoing schedule of special live in-game community events - and the first of these is now underway on PC, PS4, and Xbox One.
According to Hello Games' latest blog post, No Man's Sky's first season of weekly content and community events has now been planned, and today's debut adventure is available to all players that have completed the first Space Anomaly mission.
"Specialist Polo and Priest Entity Nada, blinking around the edge of reality in their anomalous spacecraft, are broadcasting a request for assistance", says Hello Games, "Polo's advanced boundary monitoring equipment has located a previously undetected iteration of the universe and they urgently need explorers to examine and explore this glitch in reality".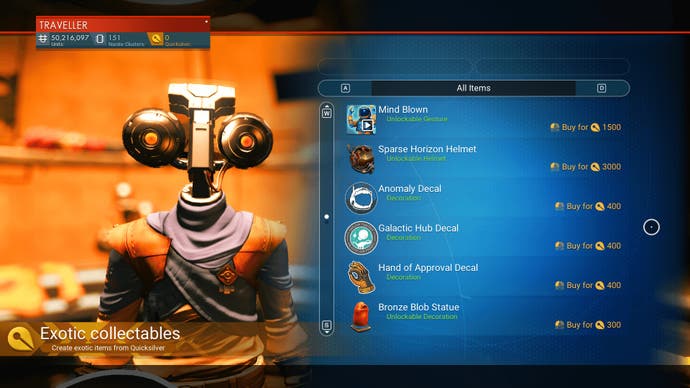 This first adventure focusses on a specific corner of the galaxy "where strange objects have begun spawning underground". Adventurers that manage to locate and excavate these mysterious artefacts can return them to a Space Anomaly and trade them for Quicksilver - a new in-game currency that's used exclusively to purchase weekly rewards. In other words, the more you manage to dig up and turn in during the event, the more rewards you'll be able to afford.
No Man's Sky's first collection of unlockable treats includes the new Mind Blown gesture, a fancy new helmet, a selection of decals, and six new building decoration. Hello Games notes that the available event rewards will expand to over 50 items as its first season of live events unfolds, and will bring new emotes, base parts, customisations, exocraft, and more.