Get a Nintendo Switch bundle with Pokemon Legends: Arceus at Game for under £290
Time to catch them all.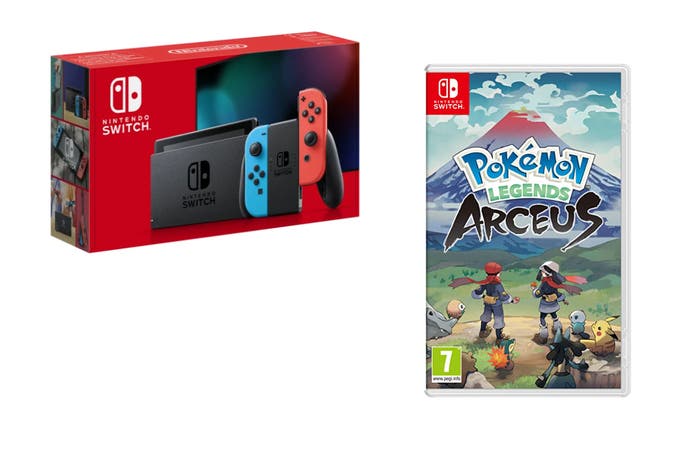 Pokemon Legends: Arceus was released at the end of January and shifted the focus of gameplay more towards exploration and finding Pokemon and less on battling in gyms. The game takes place in the Sinnoh region, the setting for Pokemon Diamond and Pokemon Pearl, where you explore the region to create its first Pokédex!
Arceus is a lot of fun and a great change of pace for Pokemon, but it is only available on Nintendo Switch consoles. If you're a Pokemon fan that doesn't have a Switch yet and want to start a new adventure, you'd be best off getting the game bundled with a Nintendo Switch console.
Right now at Game you can get a Nintendo Switch Neon console with Pokemon Legends: Arceus for £289.99, which is cheaper than buying the two separately.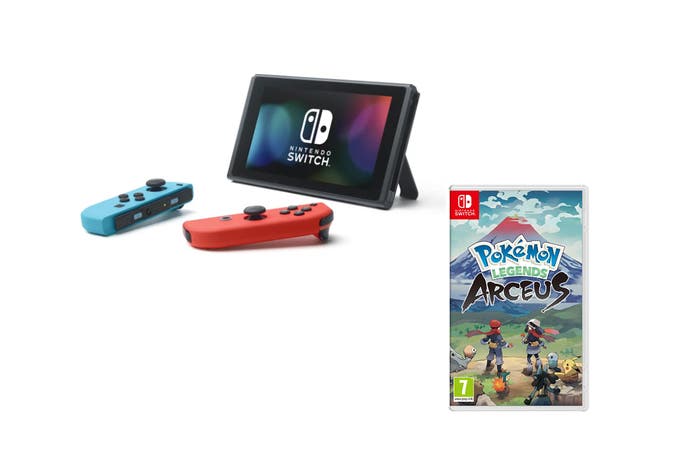 The retail price for the Switch is £259.99, and the retail price for Arceus is £49.99, so buying this bundle saves you £20! Standard delivery at Game is £4.99 with next day delivery for £7.99.
With the Nintendo Switch you can play Arceus on your TV by popping the device in the dock with the handy Joy-Con controllers. Alternatively, you can take the games with you by slotting the Joy-Con controllers onto the tablet. Also, the version of the Switch in this bundle has an improved battery life of between four and a half to nine hours- meaning you can play your game in handheld for longer.
For those interested in playing the mainline series of Pokemon games on Switch, such as Sword and Shield or Brilliant Diamond and Shining Pearl, Game is selling various Pokemon Nintendo Switch bundles that include one or more of these titles.
And there you have it, a great way to start off your Pokemon adventure on Nintendo Switch. If you want to get more games to go with your new Nintendo console, check out our article listing the best Nintendo Switch games out right now and the cheapest retailers to buy them from. You'll also want to follow the Jelly Deals Twitter account, where we're letting you know when Switch games go on sale and when there are new bundles and discounts.