Nintendo promises "insane incentives" for developers to publish on Wii U's eShop - report
"A much bigger revenue cut" than PSN, XBLA, says source.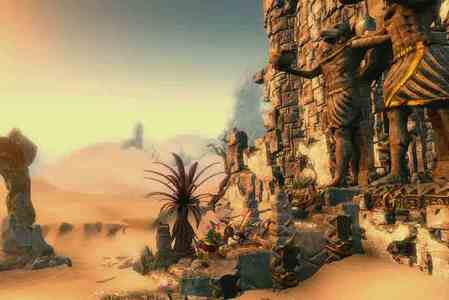 Nintendo hopes to attract healthy support for the Wii U's eShop by offering developer's extremely attractive incentives to publish on its digital platform, according to an anonymous insider.
WiiUDaily's source, who apparently works at a European studio, revealed that the platform holder is doing its best to get publishers to offer their boxed retail games as downloads on the system, as well as encouraging indies to put their downloadable titles on its online store.
"They're offering insane incentives for publishers to sell retail games as downloads on the console. You'd be stupid not to take advantage of it and go retail box-only," they insisted.
"The new platform is perfect for indie devs, it's a whole different ball game than WiiWare. They've learned a lot from that mess.
"It's just a much bigger revenue cut that you'd get selling it on any other platform at the moment, plus promotions on the online store. If they [Nintendo] pull it off and it gains traction, it'll press the other guys [Microsoft and Sony] to give more of the revenue to the publishers. It's very good for us who make games."
The only download-only titles so far confirmed for Wii U's eShop are lunatic jumper BIT.TRIP Presents Runner 2: Future Legend of Rhythm Alien and an expanded version of puzzle platformer Trine 2.
Just as it is doing with the 3DS, Nintendo plans to make full boxed games available as downloads day-and-date with the retail versions - first party releases are confirmed to be available in either format, but the option is also open to third parties.
"You'll be making a lot more per unit sold digitally than at retail with the Wii U. And from day one," added the source.