Nintendo confirms Pikmin Wii U reveal at E3, reckons you'll enjoy playing it
Super Mario Bros. Wii U based on E3 2011 demo.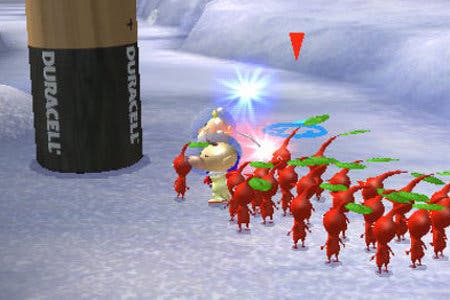 Nintendo will reveal Pikmin Wii U at E3 in June, it has announced.
Yesterday an interview with Shigeru Miyamoto in Spanish newspaper El Mundo suggested an appearance at E3. Now Nintendo has confirmed it.
"In a recent interview, Mr. Miyamoto confirmed that a new Pikmin game will be shown at the E3 Expo in June," a Nintendo spokesperson said. "He believes that anyone who has played Pikmin games in the past will enjoy playing."
The last Pikmin game was the superb Pikmin 2 for GameCube in 2004 (it was re-released in 2009 for Wii). Miyamoto has said he decided to delay development on the planned Wii threequel and move it over to the Wii U because he thought the franchise would be especially suited to HD visuals. Miyamoto first confirmed a sequel to the GameCube's two Pikmin games was in the works for the Wii back in 2008, though no details were ever released.
Meanwhile, Nintendo has confirmed that the new Super Mario Bros. game for Wii U, which Eurogamer confirmed yesterday was set for an E3 reveal, is based on Super Mario Mii, the tech demo shown off at E3 2011 as part of the Wii U showcase. "This is based on the Mario experience that was demonstrated at last year's E3 Expo," a Nintendo spokesperson said.
Super Mario Mii allowed up to four players to play with one touch screen controller, although this may have changed. In the E3 2011 demo, you hunted Mii and Mario characters across a map, with the controller giving one player an advantage.