Nintendo 3DS sets new Japan sales record
Sells 5m units faster than any console.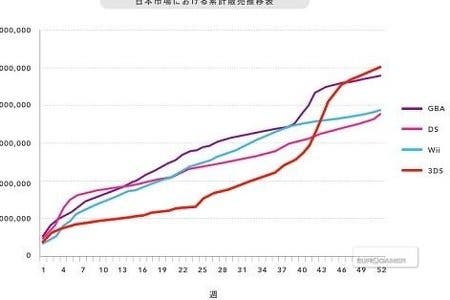 The Nintendo 3DS has set another sales record in Japan - further evidence, if it was needed, that it has recovered from its launch troubles.
Over the weekend it crossed the five million sales mark in 52 weeks - a record for Japanese hardware sales.
The previous record holder was the Nintendo DS, which shifted five million in 56 weeks. In third place is the Game Boy Advance, which hit the milestone on week 58.
As Andriasang points out, the Nintendo 3DS sales figure relates to sell-through, that is, units sold from shops to customers.
Nintendo released a nifty new chart, below, to show just how well 3DS has done in Japan post price-cut.