Ni No Kuni: Wrath of the White Witch - Wizard's Edition announced
Lavish box set for Level-5/Ghibli RPG.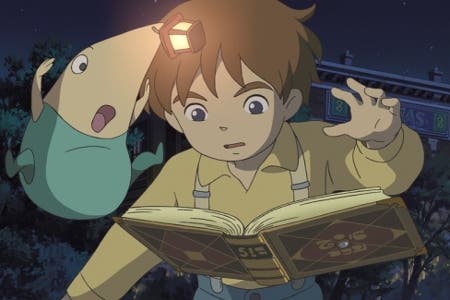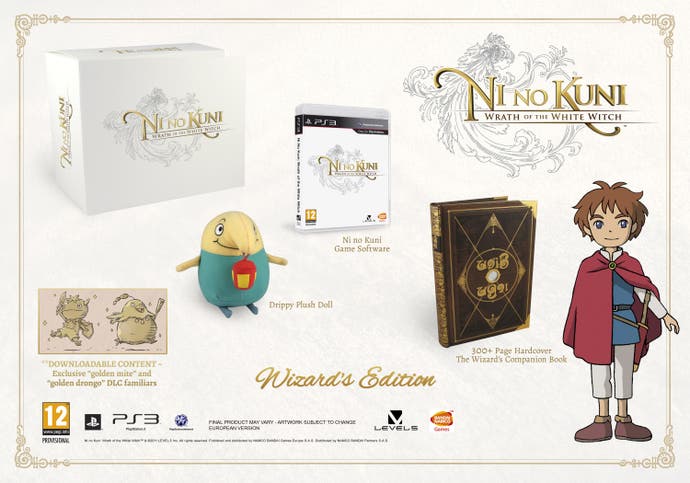 A lavish special edition of bewitching PlayStation 3 RPG Ni No Kuni: Wrath of the White Witch is on its way, publisher Namco Bandai has announced.
Dubbed Wizard's Edition, it includes a 300+ page hardback copy of the spellbook that protagonist Oliver uses in the game, a plush doll of companion character Drippy and exclusive Goldenmite and Golden Drongo DLC familiars.
Pre-order the set from participating retailers and you'll snag two further familiars exclusive to the Western release: Flutterby and Griffy.
How much will it cost? Namco isn't saying. Our guess: a lot.
The finished game, a collaboration between Dragon Quest 9 developer Level-5 and veteran Japanese animation outfit Studio Ghibli, is due out on these shores from 25th January 2013. Yep, that's a long wait - it originally launched in Japan in November last year.
"Level-5 has found personality in their game and ingenuity in their relationship with Studio Ghibli - and that relationship is helping to shake off some of the habitual crutches of the genre, while maintaining its grand tradition of escapist adventure," read Eurogamer's recent Ni No Kuni preview.