Pikachu gets a DS Lite
And he's happy about it.
Those of you yearning to outwardly express your devotion to all things Pokemon will be, well, tortured to learn that Nintendo is giving away Pikachu-adorned DS Lites to Japanese gamers who visit its website.
Apparently the plan is to hand out 150 of the custom Lites, which bear the smiling yellow bastard's trademark grin, to 100 visitors to the PC version of the Japanese website and 50 visitors of the mobile phone one.
Except obviously it's all in Japanese, and we have no idea how to enter. Admittedly we didn't try very hard, but then we don't particularly want a Pikachu DS Lite. If you do, this is the place to try and uncover how.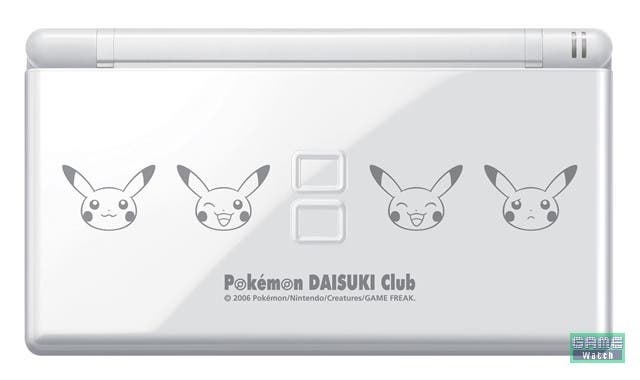 Meanwhile, Nintendo and Konami have separately announced that Winning Eleven DS will be released in a console-plus-game bundle on September 21st - although don't get too excited, because unlike Pikachu football apparently isn't worth splashing all over a Lite.
Instead, anybody picking up the 19,800 yen (EUR 134, GBP 91) bundle will simply get a copy of the game and a Jet Black DS. The latter will be new to Japan (out at the start of that month), but any of you reading this in Europe can go out and buy one right now.
Quite why you would want to when you can have the Noble Pink DS is beyond us though.