New Uncharted 3 DLC dated and detailed
Plus, future packs hinted at.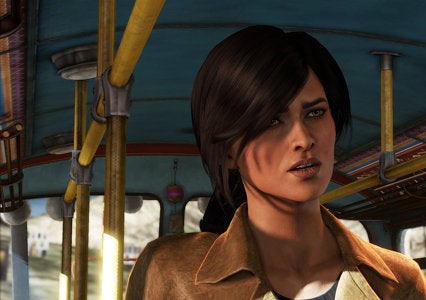 A major DLC drop for PlayStation 3 adventure Uncharted 3 arrives tomorrow, developer Naughty Dog has announced.
According to a post - which has since been taken down - on the PlayStation Blog, you can pick up remixed versions of the Cave, Fort, Lost City and Sanctuary multiplayer maps from Uncharted 2 at an introductory price of €3.99/£3.19. The tag will later go up to €7.99/£6.49.
A near-identical post on the US PlayStation Blog confirms that the content is out today across the Atlantic.
Dynamic lighting effects, new particle effects, touched-up textures and various new weather effects have been added to the stages.
Sony also offered up some news on what to expect in the future from the game's DLC slate.
Three new character skins packs are next down the pipe. The Rogues Pack 1 and Rogues Pack 2 will let you play "as some of the major thugs and minor characters" from Uncharted 3, whereas the Donut Pack 1 offers super-sized versions of various franchise staples.
It sounds like there are more substantial expansions also in the work - Naughty Dog teased a screenshot, reproduced below, showing series villain Lazarević holding a Janus sculpture.
"As you see we are currently hard at work on completely new DLC for your Uncharted 3 online adventure," added the studio's community strategist Eric Monacelli.
"As soon as all the content is fully baked, tested through QA and we have locked release dates you'll be the first to know. For now, let's explore some new maps together. See you online!"