New Spelunky world record set at $3,404,400
Only one diamond higher than the previous record.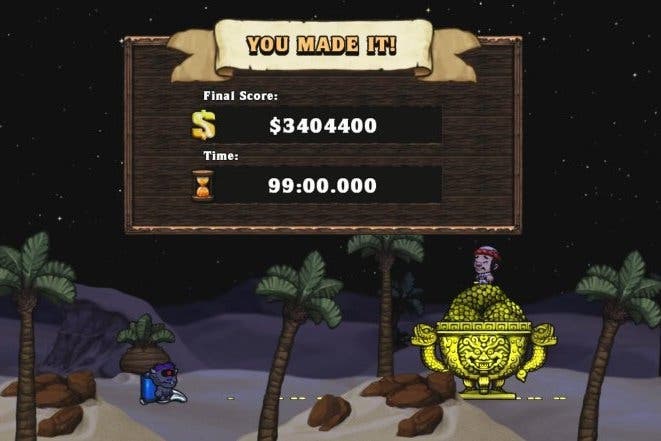 A new Spelunky World Record has been set at $3,404,400.
Set by Jamie "Kinnijup" White, this new run is only one diamond ($4800) above the previous record of $3,399,600 performed in June by twigglefly.
This record-setting run lasted roughly 5.5 hours as Kinnijup patiently waited for the ghost to arrive on each stage, then dangerously led it to pass through nearly every gem, thus transforming them into more valuable diamonds.
Despite this masterful run, Kinnijup acknowledges that it's far from perfect. "Overall, I think I lost like 15k on the seed from mistakes," he said on Reddit.
There's also more room for luck as Kinnijup noted that "it wasn't a generous seed resource-wise."
"There is room for improvement, but I am very, very happy," the runner concluded of the new world record.
The run was impressive enough that Spelunky creator Derek Yu tweeted about it. "Never anticipated that people would use the ball and chain to mine out entire levels..." he said.
You can take a look at part one of the run above. Part two is on Twitch.