New EA/Insomniac project Outernauts spotted
Plus, Populous title also on publisher's FY13 slate.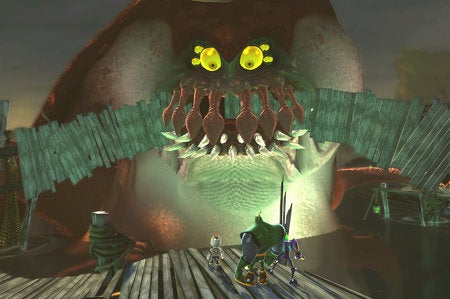 Resistance and Ratchet & Clank developer Insomniac Games is working with EA on a mystery title called Outernauts, according to a new trademark listing.
As spotted by French site Hard Gamers, Insomniac filed for the title last week with USPTO.
Further sleuthing threw up an EA Partners marketing document (which has since been removed) mentioning the title as part of the publisher's slate for the next fiscal year, which runs from April 2012 to March 2013.
The same document also referred to a new Populous title due out in the same period, though no further details on either game were offered.
We've asked EA for comment and will duly update if we hear back.
Insomniac, who recently announced it was stepping away from the Resistance series, is also working with EA on spy adventure Overstrike.