UK Top 40: Arkham City soars into first place
Ratchet lands 24th, Dance Central 2 is 40th.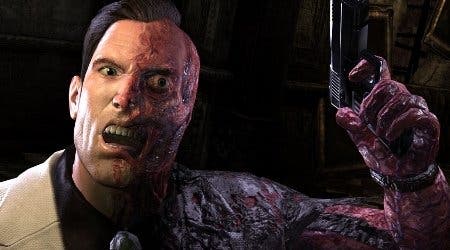 Batman: Arkham City has glided to the top spot in this week's UK all-formats chart.
Bats has bagged the fourth biggest launch of the year so far (behind FIFA 12, Gears 3 and LA Noire). Launch week sales are double that of Arkham Asylum.
FIFA 12 stays in second above new entry Football Manager 2012, the PC sim managing to kick off its chart rankings in a respectable third place.
Forza 4, last week's number one, falls to fourth. Just Dance 3 shuffles down a few places to fifth.
PS3 exclusive Ratchet & Clank: All 4 One arrives unceremoniously in 24th place, while Kinect exclusive Dance Central 2 just manages to make the chart, landing 40th.
Despite launching on multiple formats, Ubisoft's Tintin film tie-in The Secret of the Unicorn failed to make the top 40 altogether.
Back in the top flight, new Sims 3 standalone title The Sims 3: Pets is sixth. PES 2012, Rage, Zumba and Gears 3 make up the rest of the top ten.
The full chart lies below:
| This Week | Last Week | Title | Platform(s) |
| --- | --- | --- | --- |
| 1 | New entry | Batman: Arkham City | PS3, Xbox 360 |
| 2 | 2 | FIFA 12 | PS3, Xbox 360 |
| 3 | New entry | Football Manager 2012 | PC |
| 4 | 1 | Forza 4 | Xbox 360 |
| 5 | 3 | Just Dance 3 | Wii, Xbox 360 |
| 6 | New entry | The Sims 3: Pets | 3DS, PC, PS3, Xbox 360 |
| 7 | 5 | PES 2012 | PS3, PC, Xbox 360 |
| 8 | 4 | Rage | PC, PS3, Xbox 360 |
| 9 | 8 | Zumba Fitness | Wii, PS3, Xbox 360 |
| 10 | 6 | Gears of War 3 | Xbox 360 |
| 11 | 16 | Skylanders: Spyro's Adventure | 3DS, PS3, Wii, Xbox 360 |
| 12 | 9 | F1 2011 | PC, PS3, Xbox 360 |
| 13 | 19 | Mario Kart Wii | Wii |
| 14 | 9 | Lego Pirates of the Caribbean | 3DS, DS, PC, PS3, Wii, Xbox 360 |
| 15 | 11 | Deus Ex: Human Revolution | PC, PS3, Xbox 360 |
| 16 | 15 | Dead Island | PC, PS3, Xbox 360 |
| 17 | 18 | Driver: San Francisco | PC, PS3, Xbox 360 |
| 18 | 7 | Dark Souls | PS3, Xbox 360 |
| 19 | 10 | Jonah Lomu Rugby Challenge | PC, PS3, Xbox 360 |
| 20 | 14 | Dead Rising 2: Off The Record | PC, PS3, Xbox 360 |
| 21 | 12 | Ace Combat: Assault Horizon | PS3, Xbox 360 |
| 22 | 20 | Rugby World Cup 2011 | PS3, Xbox 360 |
| 23 | Re-entry | Wii Music | Wii |
| 24 | New entry | Ratchet & Clank: All 4 One | PS3 |
| 25 | 22 | Warhammer 40K: Space Marine | PC, PS3, Xbox 360 |
| 26 | 30 | Michael Jackson: The Experience | DS, PS3, Wii, Xbox 360 |
| 27 | 21 | Assassin's Creed: Brotherhood | PC, PS3, Xbox 360 |
| 28 | 23 | Wii Sports Resort | Wii |
| 29 | Re-entry | Dance Juniors | Wii |
| 30 | 24 | Cars 2 | DS, PC, PS3, Wii, Xbox 360 |
| 31 | 29 | The Sims 3 | DS, PC, PS3, Xbox 360 |
| 32 | 26 | Gran Turismo 5 | PS3 |
| 33 | 27 | Phineas & Ferb: Across the 2nd Dimension | PS3, Wii |
| 34 | 25 | Lego Harry Potter: Years 1-4 | DS, PC, PS3, PSP, Wii, Xbox 360 |
| 35 | 32 | Lego Star Wars III: The Clone Wars | 3DS, DS, PC, PS3, PSP, Wii, Xbox 360 |
| 36 | New entry | Red Dead Redemption: GOTY | PS3, Xbox 360 |
| 37 | 17 | Resistance 3 | PS3 |
| 38 | 36 | Call of Duty: Black Ops | DS, PC, PS3, Wii, Xbox 360 |
| 39 | 31 | Just Dance 2 | Wii |
| 40 | New entry | Dance Central 2 | Xbox 360 |