Need for Speed Payback is still trying to do story, still badly
Check out new gameplay from EA Play.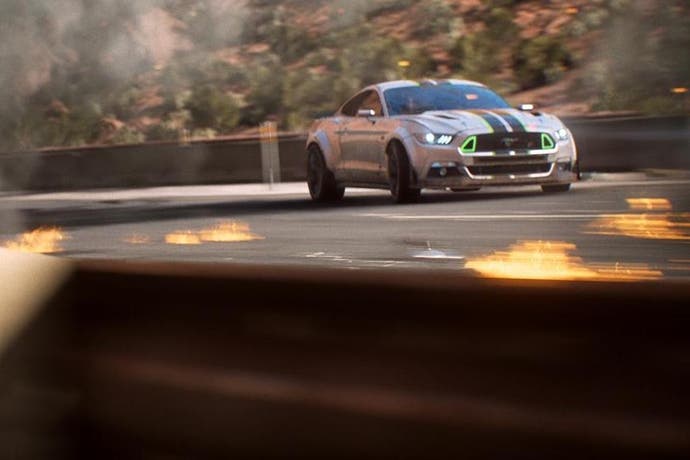 EA has shown the first footage of the next Need for Speed at its EA Play event ahead of E3 2017 in Los Angeles.
As previously revealed, Payback is set in a faux Vegas called Fortune Valley, and features a storyline with three drivers trying to get revenge against a cartel that runs the town.
To illustrate how this fits into a racing game, developer Ghost Games showed a gameplay trailer, below, featuring a heist mission. Mac and Jess, two of the leads, team up to steal a Koenigsegg Regera supercar from the back of a truck, because reasons.
They ram some evil black cars, which instantly flip and crash, and make wooden quips.
It's corny, and not super promising stuff, but there will presumably be an awful lot more to Payback than story missions like this. The ability to find, restore and customise classic cars was mentioned on stage, and whilst it may be a lift from Forza Horizon's wonderful barn finds, it's one I can get behind.
Need for Speed Payback will be released on 10th November for Xbox One, PC and PS4.