Need for Speed: Most Wanted lets you mod your car using Kinect
"Neons! Skrillex! Go!"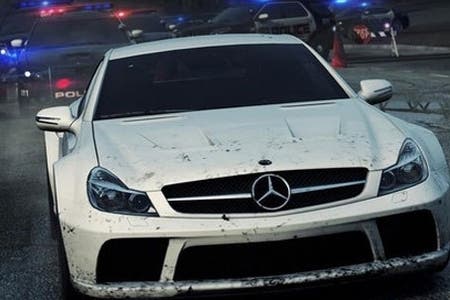 Need for Speed: Most Wanted developer Criterion has detailed the game's Kinect functionality, as the stunning-looking racer zooms closer to launch.
Most Wanted includes a raft of car customisation options, which are usually accessed through the game's EasyDrive menu.
But with Kinect, you'll be able to shout at your TV and select these mods on the fly.
"You're on the highway and just can't shake that Corvette cop car that's nibbling at your heels. There's no time to stop and switch cars, no time to find a cool down area.
"Lucky for you, Most Wanted is Kinect enabled. BOOM!" a blog post on the official Need for Speed site explained.
Need some slick tyres? You can shout "Mods! Tyres! Slicks!" and your vehicle will be instantly equipped.
Need a better nitrous system? Just shout "Mods! Nitrous! Burn Nitrous!" Easy.
Unfortunately, your car won't talk back.