Need for Speed: Most Wanted expanded in 800MSP DLC
Miles more fun?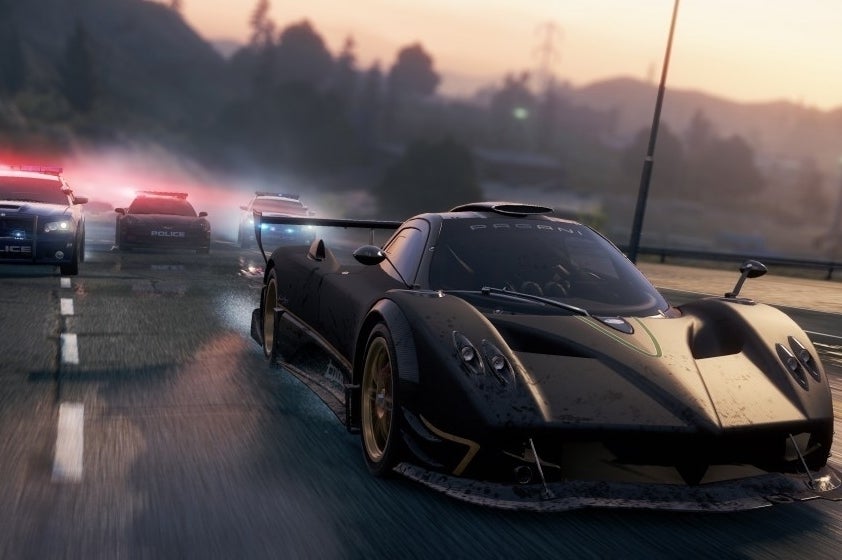 Criterion's Need for Speed: Most Wanted is to be expanded with the Ultimate Speed Pack, an 800 Microsoft Point/£7.99 add-on due 18th December.
It's more expensive than any add-on for previous Need for Speed games Hot Pursuit and The Run. And it's worth noting that unlike some Burnout Paradise DLC (which cost at least 800MP), the expansion does not add any new areas to the game's world map.
[Quick update: EA has got in contact to tell us that the Need for Speed: The Run Time Savers Pack, a download which offered players quick access to late-game content, also cost 800 Points.]
Instead, you'll have to make do with five of the world's fastest cars and 25 new events.
Included is the Pagani Zonda R, McLaren F1 LM, Lamborghini Aventador J, Hennessey Venom GT Spyder and Bugatti Veyron Grand Sport Vitesse.
With these you'll be able to blitz past your friends' scores on the billboard and speed camera social challenges, publisher EA promises.
Another Most Wanted rival and 70 more multiplayer milestones are also included.