Namco Bandai goes on tour to teach you how to play Tekken Tag Tournament 2
Tekken experts on hand at London event this week.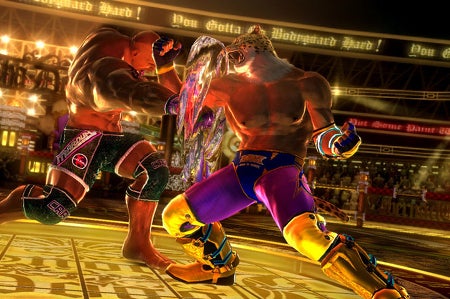 Namco Bandai will go on a UK tour to teach people how to play fighting game Tekken Tag Tournament 2.
The First-Play Tour, designed to let newcomers play the game's Fight Lab mode ahead of the full game's release, takes in branches of Gamerbase and begins at London's Trocadero on Thursday, 28th June. It heads to Manchester on 5th July and Glasgow on 6th July. All events begin at 6pm and last until the venue closes.
At the London event only Tekken experts will be around to teach players how to "take the skills they learned in the Fight Lab and apply them to competitive situations", while giving seasoned players the opportunity to test their skills against the best. Rule number one: no button mashing.
There's no need to book and entry is free. You're welcome to bring your own pads or arcade sticks.