Mutant Mudds gets free DLC this week on the European eShop
And thus we get it one week before North America.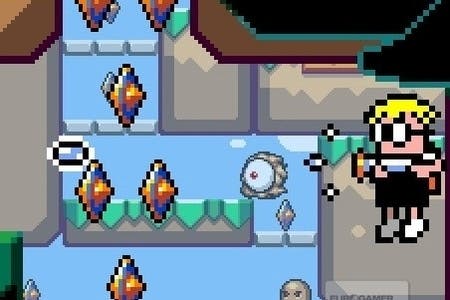 Retro 2D platformer Mutant Mudds is getting free DLC this Thursday, 18th October, adding the bonus content from the PC port to the 3DS version.
The update will come to North America the following week on 25th October, making up for the fact that the game came to to Europe several months after the NA release.
The add-on encompasses 20 new CGA-themed stages that require the unlockable Grannie character to access, as she can equip multiple special abilities at once, whereas protagonist Max could only use one at a time. Accessing Grannie required completing the main game 100 per cent, so it was a bit of a naff reward as there was nothing left to do with her, and these extra stages should alleviate that anticlimactic feeling.
"I believe the new content we've added to Mutant Mudds really completes the experience," said Jools Watsham, director at Renegade Kid on his blog. "I was very proud of what we accomplished with the original release of the game, but the 20 new levels add a delicious layer of icing that gives players the opportunity to take Grannie for a proper jaunt."
I was quite fond of Mutant Mudds when it came out. I said its "refined obstacle courses are a distillation of what made us fall in love with 2D platformers in the first place" in my 7/10 Mutand Mudds review in February.
Mutant Mudds is currently on Steam Greenlight looking for additional votes.