Mutant Mudds Deluxe dated for North America in June on Wii U
But what of Europe?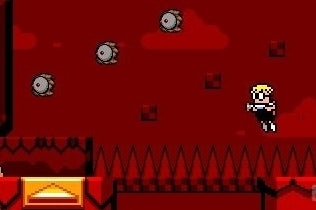 Mutant Mudds Deluxe, the enhanced Wii U version of last year's 3DS and PC platformer Mutant Mudds, is dated for 13th June in North America, developer Renegade Kid has announced.
Unfortunately, the European release date and price have yet to be revealed. I've e-mailed Renegade Kid asking for more details and will update when I find out more.
Mutant Mudds Deluxe features everything from the original adventure, the since added Grannie DLC, and 20 new "ghost" levels that will feature an all new power-up: the ghost-shot. This will damage spectral foes otherwise immune to your blaster.
Additionally, Mutant Mudds Deluxe hosts improved HD graphics. Check them out in the new trailer below.