More details emerge on Nintendo's Mario remasters
And a Paper Mario which returns to series roots.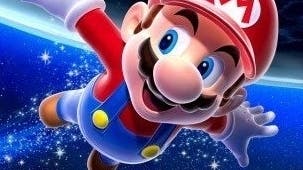 After an initial leak set the floodgates open yesterday, new details have been published on how Nintendo's upcoming array of Mario games old and new will actually be released.
There's a little more, too, on the Switch's new Paper Mario game, which has yet to be announced by Nintendo itself.
Venturebeat reported that the three 3D Mario remasters would be offered in a collection, dubbed something like "Super Mario All-Stars 2". This is branding Eurogamer has heard of being used internally.
Eurogamer confirmed Mario Galaxy was one of these games yesterday, following suggestion in VGC's original report. A later report from Gematsu confirmed Mario 64 and Mario Sunshine as the two other titles.
As well as this collection pack, VGC's initial report suggested "most" of Mario's back catalogue would be brought to Switch.
Well, as Eurogamer explained yesterday, Super Mario 3D World is getting a Deluxe release with new content. And there has been suggestion that other, older Mario games not already on the Switch Online's retro library might be added there.
Finally, the new Paper Mario. Last night, the same Venturebeat report suggested it would "represent a return to that franchise's roots". In other words, it will be offer a similar experience to the more RPG-like structure of the series on N64 and GameCube. Again, it's something Eurogamer has heard from those familiar with Nintendo's plans.
Many fans consider the series' GameCube entry Paper Mario: The Thousand-Year Door to be the franchise pinnacle - and this is something the current game is shooting for. More recent entries have smoothed away some of the series' RPG heritage and experimented with platforming gimmicks - neither of which have gone down as well with fans.
Nintendo was hoping to lift the lid on its Mario plans at E3, before release timed to celebrate the 35th anniversary of Super Mario Bros. in September.