Monster Hunter World: Iceborne's Furious Rajang and Raging Brachydios dated for March
Coming to consoles first, PC next month.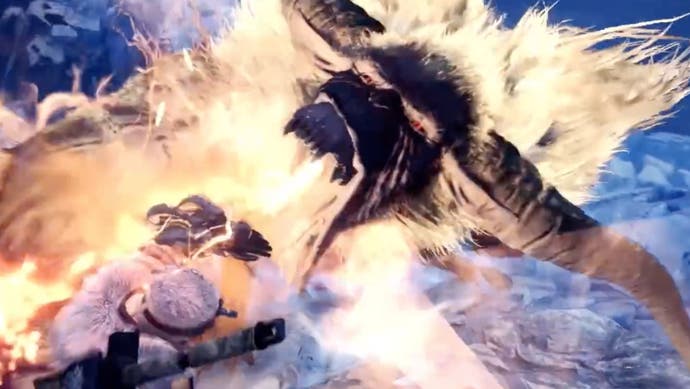 Monster Hunter World: Iceborne players eager for an even greater challenge (and more cute little outfits for their hunters, obviously) won't have long to wait; the snow-covered expansion's third major content update is coming to Xbox One and PlayStation 4 on 23rd March.
As previously announced, Capcom's latest dollop of post-launch Iceborne content brings back two particularly miffed subspecies from previous Monster Hunter games. Monkey lovers can go face to man-sized fists with the Furious Rajang, while fans of very excellent theme music can get their slime-smeared thrills in battle with the Raging Brachydios.
Although Capcom hasn't detailed specifics, it seems reasonable to assume both creatures will bring their own dedicated quests, equipment, and armour when they arrive later this month.
As for PC players, they'll have to wait until April to take on the Furious Rajang and Raging Brachydios, but there's still plenty happening on the platform this month. Alongside the limited-time Holiday Joy Fest, which is now underway, March sees the arrival of the Stygian Zinogre and Xeno'jiiva on PC, as per Capcom's previously released content roadmap.
Development of Iceborne's PC and console versions is expected to synchronise in April with the addition of new Arch-Tempered and Master Rank variants of existing monsters, and May will herald the return of a still-mysterious "fan-favourite monster".