Monster Hunter World: Iceborne's limited-time Holiday Joy Fest is now underway on PC
And Winter Star Fest is back in the base game.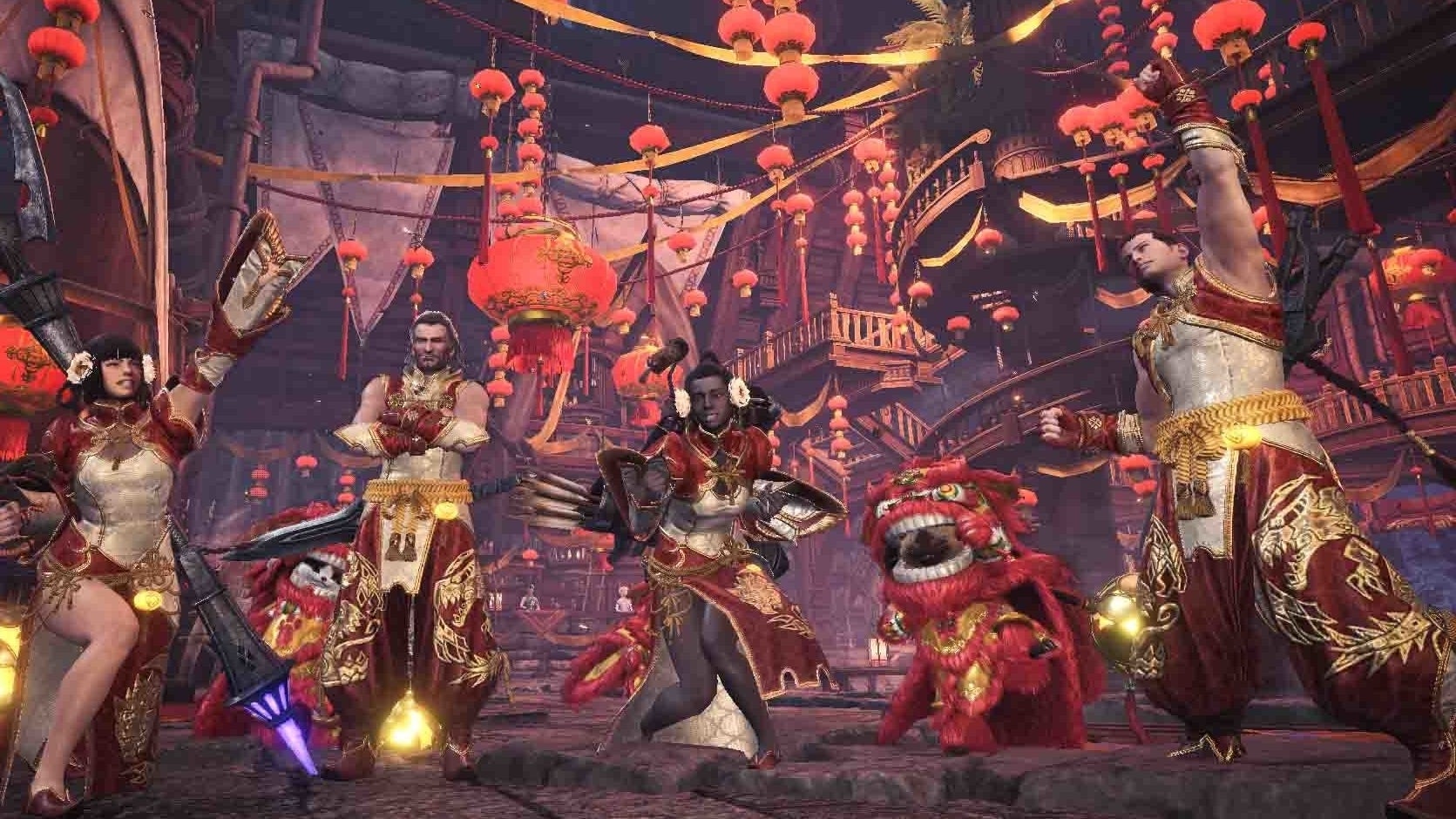 It won't be long before Monster Hunter World on PC finally catches up with its console counterparts in terms of updates; until that magic day in April, however, Capcom still has a few bits of outstanding business for PC players to get through, and next on the list is the limited-time Holiday Joy Fest event, which starts today for those with the Iceborne expansion.
The event is functionally identical to that seen on Xbox One and PS4 last December, meaning that while Iceborne owners get to experience the first-ever Holiday Joy Fest in the Seliana Gathering Hub, base game only players can revisit the Winter Star Fest event in Astera.
By completing special event quests in the newly bedecked Seliana Gathering Hub, hunters can farm the materials required to craft a variety of themed items, including the striking Oolong armour set and Lucky Crimson Tiger Pendant, plus the Shishi-mai costume for Palicoes.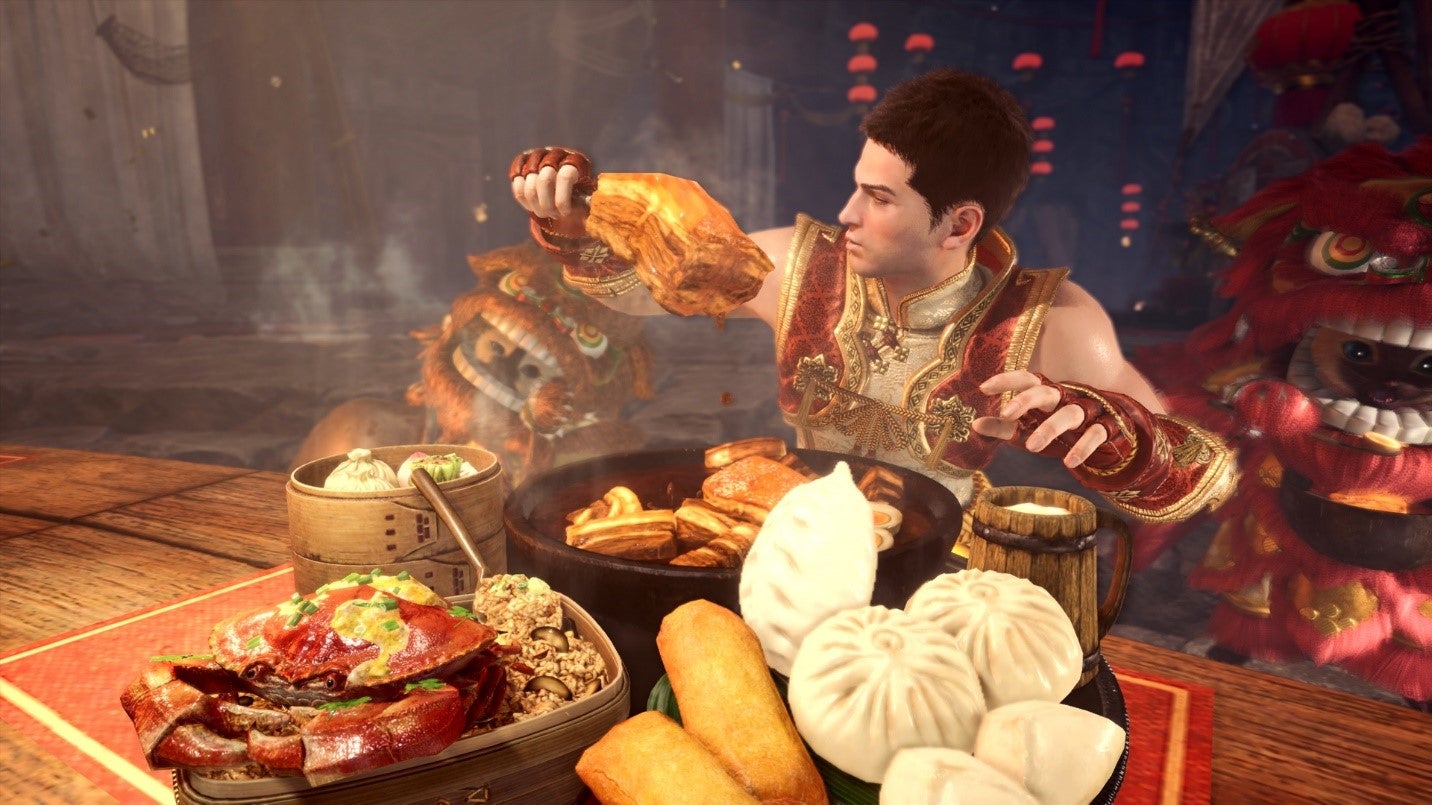 At the somewhat more peculiar end of the scale, players can also gather materials needed to create the Mad Scavenger Pickaxe (actually a Long Sword), plus the Duffel Penguin Mask, and the giant flappy scarf known as the Sealed Dragon Cloth. There's also the Buff Body armour set, for those that like to flex their well-oiled pecs while among pals.
Astera's Winter Star Fest, meanwhile, features the same quests and rewards seen in its original form, meaning players that missed it the first time can craft the likes of the Bristly Pincushion hammer, the Orion hunter armour set and the Snow Set for Palicoes.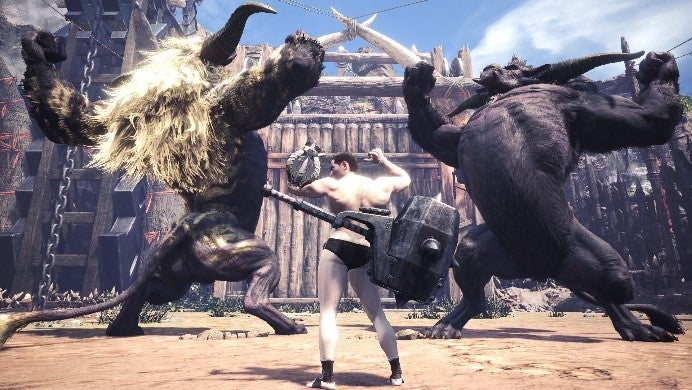 Festivities are already underway on PC and will conclude on 12th March. As ever, the vast majority of previously released limited-time quests and their respect rewards will also be available for the duration of the event.
As per Capcom's 2020 Iceborne content roadmap, PC players will be able to take on the Safi'jiiva - that's the adult form of the Xeno'jiiva encountered toward the end of Monster Hunter World's base campaign - and the Stygian Zinogre later in March. The Raging Brachydios and Furious Rajang arrive next in April, at at which point PC and console development will converge.