Monster Hunter World's festive Winter Star event is underway on Xbox One, PS4, and PC
New quests! Winter woolies! Palico snowmen!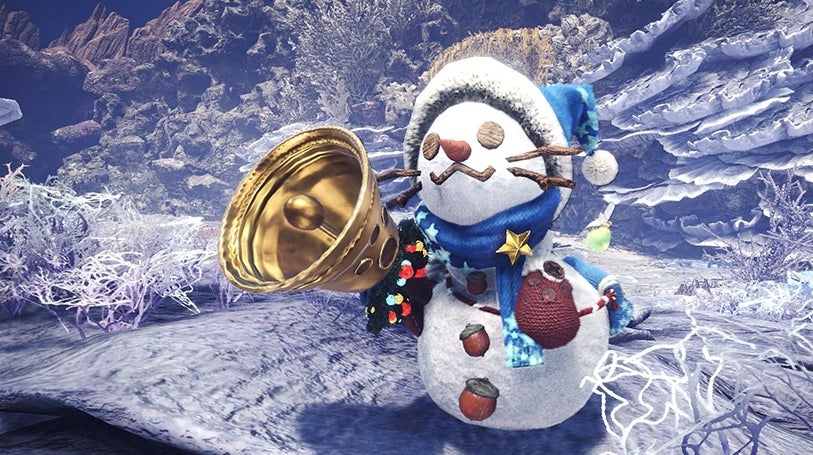 Monster Hunter World is getting in the festive spirit with its first ever Winter Star event. It's accessible now on Xbox One, PlayStation 4, and PC, and introduces new quests, new outfits, new Guild Card customisations, and more.
The focal point of Monster Hunter World's Winter Star Fest is Astera's Gathering Hub - otherwise known as the Celestial Pursuit - which is currently festooned in seasonal trimmings. It will remain so until the event ends at 11:59pm on December 17th on all platforms.
During the event, players will be able to collect Winter Star Tickets which can be used to craft the Orion α outfit - a high-level armour set for female hunters - alongside the standard Orion series, a low-level armour set for male hunters. Winter Star Tickets are also required to craft the Snow Set, which transforms your trusty Palico pal into an adorable snowman.
Additionally, by completing the new Timberland Troublemakers quest (which pits hunters of HR4 or higher against two Anjanath) players can earn Bristly Crake Tickets. These are used to craft and upgrade the new Bristly Pincushion hammer, modelled after the distinctive bird found in Monster Hunter World's perilous habitat.
The Winter Star event also grants access to the Sealed Eyepatch and Wiggler Head layered armour sets. Both of these can be created from the materials earned in the new Kings Know No Fear quest, which is available to players at HR13 or higher.
It's unclear if the hammer and layered armour sets will be available on PC, given that their related quests aren't currently listed as active on the platform.
Elsewhere, there are festive new outfits for the Handler and Poogie - the latter of which will be available even after the event ends - plus the new Winter Star Platter, which can be purchased and shoved gracelessly into your slathering maw via the canteen in the Gathering Hub.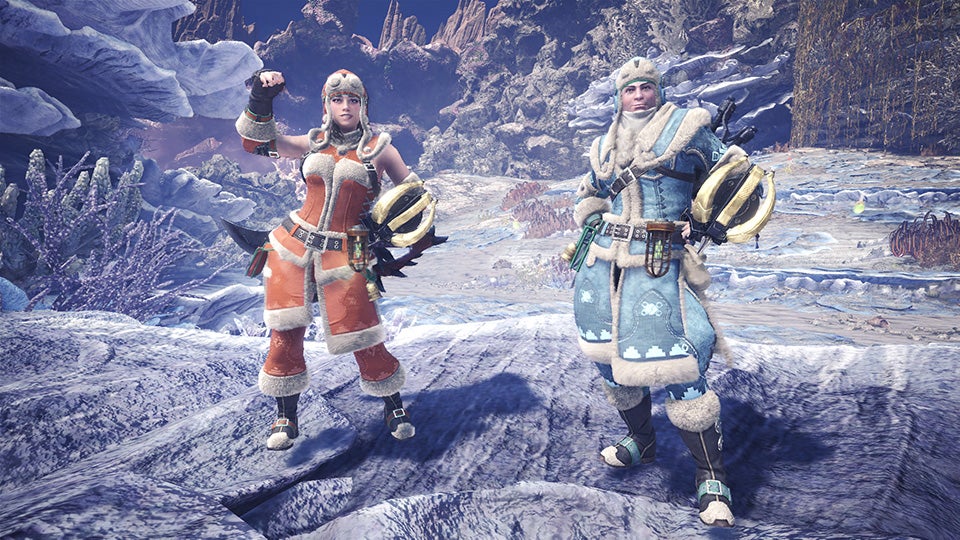 The event also sees in-game facilities around Astera dropping their prices to commemorate the Winter Star Festival, as well as more login bonuses and limited bounties. The latter will run through December 13th and reward players with Star Fireworks and Winter Star Tickets - with full details available on the Monster Hunter World website.
Capcom notes that "almost all" previously released special events, including those from the Summer Twilight celebration, will be making a return during Winter Star Fest. You can peruse the full list of quests currently active on PS4 and Xbox One via the Monster Hunter website. Do note that there's a slightly different list available on PC.