Monster Hunter movie's controversial dialogue pulled from all versions globally
Paul W. S. Anderson issues apology.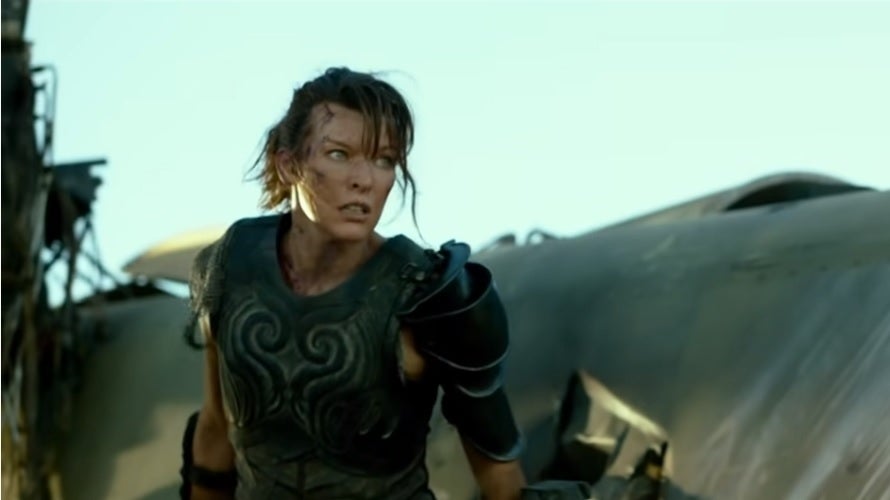 The Monster Hunter movie's controversial "Chi-knees" dialogue has been pulled from all versions of the film globally, Deadline reports.
The decision came as director Paul W. S. Anderson issued a public apology for the dialogue, which was described by some as racist.
Over the weekend, Eurogamer reported on how Capcom's Monster Hunter World was getting review-bombed on Steam as part of the backlash to the dialogue.
The Monster Hunter movie launched in China last week and was soon pulled from theatres after a clip of the movie that shows a soldier ask another soldier "What are my knees?... What kind of knees are these?... Chi-knees!" went viral.
This pun was linked to the phrase "Chinese, Japanese, dirty knees - look at these?", which has been called a racist playground chant in English-speaking countries used to mock children of Asian origin.
The subtitles mention a Chinese idiom as the joke is spoken in English. Rather than slip through unnoticed, this difference just contributed to the controversy.
Now, Anderson has apologised for the dialogue's inclusion. Here's the statement:
"I am absolutely devastated that a line from our movie, Monster Hunter, has offended some audience members in China. I apologise for any anxiety or upset that this line and its interpretation caused. Monster Hunter was made as fun entertainment and I am mortified that anything within it has caused unintentional offense. We have respectfully removed the line from the movie. It was never our intention to send a message of discrimination or disrespect to anyone. To the contrary - at its heart our movie is about unity."
As Deadline notes, Asian-American rapper and actor Jin Au-Yeung, aka MC Jin, who speaks the line in question, took to Instagram to issue a three-minute video response to the controversy. Jin said the line was meant as a moment for the character "to proudly proclaim he is a Chinese soldier, not just his knees, but his arms, his head, his heart", and had nothing to do with the racist playground chant it has been linked to.
"It's unfortunate that it has escalated to this level, especially since the line was intended to be uplifting," Jin goes on.
"I felt a need to address this situation because what is at stake is not my career but something even more dear to my heart - my roots. I've spent the last 20 years using my platform to embrace and be a positive voice for my community. I am and will always be proud of my heritage."
Monster Hunter movie star Milla Jovovich replied to Jin's Instagram post to issue her own comment on the line, saying: "We should have researched the historical origin of it and that's 100 per cent on us."
"I'm so sad that you feel the need to apologise," Jovovich said. "You are amazing and have always been so outspoken about your pride in your Chinese heritage. The line you improvised in the film was done to remind people of that pride, not to insult people. We should have researched the historical origin of it and that's 100 per cent on us, but you didn't do ANYTHING wrong.
"None of us had ever heard the 'dirty knees' reference. You included. It was an unfortunate mistake and the Chinese translation didn't help. We adore you Jin and are so proud to have worked with you on this fun and exciting project and I hope you don't let this get you down man. It was our fault for not doing our due diligence and finding the WW2 era rhyme that's caused this uproar. We love you Jin!❤️❤️❤️"
The Monster Hunter movie was set for a 4th December UK release but was delayed as a result of the coronavirus pandemic. It's now due out during the first quarter of 2021.
Meanwhile, Valve has now flagged Steam user reviews for Monster Hunter: World left from 4th December to 9th December as off-topic. The reviews within this period are excluded from the Review Score by default.