Mirror's Edge Catalyst closed beta starts next weekend
Gotta have Faith.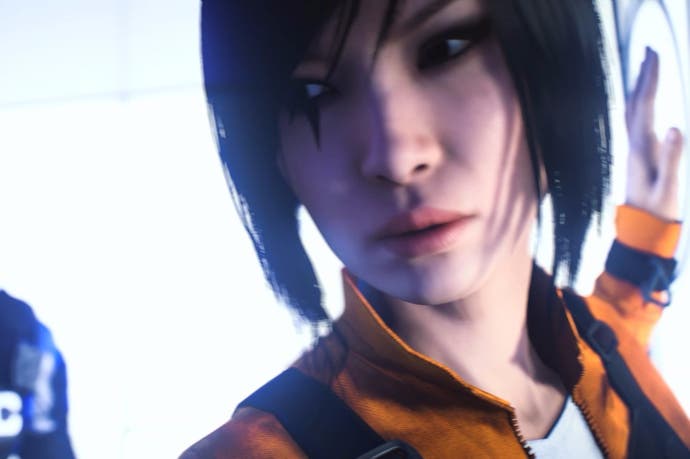 A five day closed beta for Mirror's Edge Catalyst will begin on the 22nd of April, (free) running until the 26th.
A handful of story and side missions are on offer, along with a limited section of the skill tree, a good chunk of the open world and access to Social Play features. Entry into the beta will be staggered across two days, with Frontrunners gaining access on the 22nd and other beta participants entering on the 23rd.
The beta begins at the very start of the game, as protagonist Faith is released from a juvenile detention facility and is immediately plunged back into a world of parkour and three-quarter length shorts. I played through the beta during a preview event in Stockholm last month and was pleasantly surprised by the number of missions on offer - there's a good chunk of the story to get through while you explore the City of Glass and beat KrugerSec guards to a pulp.
The Social Play features, it should be noted, are all asynchronous - while you'll be able to see where your friends are on the map, you won't be able to enter the same instance and run around with them. Instead, the social elements are centred user-generated time attacks.
You can choose to create your own time attacks at any point in the city, assuming you're not too close to an existing feature like a mission start point. You lay down a starting line, then drop waypoints as you go. The angle and orientation of these waypoints correspond to the way you're facing at the time, giving players a sense of the direction in which they should be heading. Once complete, you can publish these time trials either publicly or as unlisted. If shared publicly they will start appearing in other people's game worlds, but you can also generate a link using a companion app and share it out manually. You can also place individual geo-markers to point friends to a particular point on the map.
I caught up with Jane Douglas from Outside Xbox at the preview event to talk about the story in Mirror's Edge Catalyst - find out more in the video below but be warned, it does contain spoilers for the first few hours of gameplay.
This article/video is based on a press trip to Stockholm - EA paid for travel and accommodation.