Minecraft's annual MineCon livestream event gets a September airdate
And you can vote on a new biome.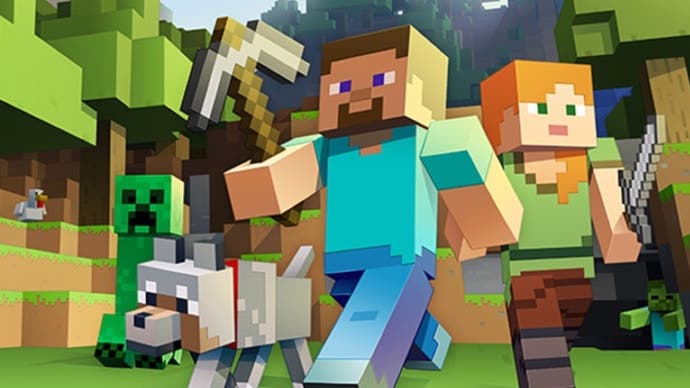 Microsoft has announced that its annual MineCon livestream event, which offers a look at Minecraft's future plans, will return (in this tenth anniversary year) on 28th September. Oh, and it's got a new name.
Back in 2017, Microsoft decided to turn Minecraft's massive real-life MineCon event, which had been held on a somewhat annual basis around the world since 2010, into a smaller-scale digital-only affair. The change in format heralded a new name - MineCon Earth - but that's now been swept up by the newly announced Pokemon-Go-like Minecraft mobile game. As such, this year's MineCon livestream will be known by the highly imaginative name of MineCon Live.
The show kicks off at 5pm on 28th September in the UK (that's 12pm EST), and will last for around 90 minutes. It will feature, says Microsoft, "juicy Minecraft news, content creators... pre and post show bits, as well as on-demand community panels."
Microsoft also promises new information on Minecraft's next major game update, and the opportunity for fans to vote and decide on a new biome to be added to the game - similar to a competition held during MineCon Earth 2017, in which the community was able to vote on a new mob. That later gave the world the flying Phantom (the tongue-squid was robbed).
MineCon Live can be viewed on the official website come 28th September, and it's also scheduled to appear on "a bunch of streaming sites", says Microsoft somewhat unhelpfully. Presumably Mixer, Twitch, and YouTube then, but don't quote me on that.