Minecraft: Story Mode Wii U marks series' Nintendo debut
Nether thought we'd see the day.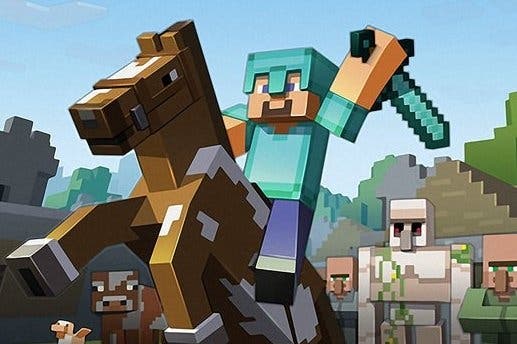 Minecraft: Story Mode developer Telltale Games has announced a Wii U version of its upcoming adventure series.
More importantly, it will be the first time that Minecraft has appeared on a Nintendo platform.
Mojang's sandbox series has versions for a huge range of devices - from iOS, Android and Windows Phones to Raspberry Pi, as well as the better known PC and console editions.
But Minecraft is still yet to appear on either a Nintendo home console or handheld.
Minecraft: Story Mode is a different proposition - another of Telltale's episodic single-player experiences which adapts to your choices, now set within the blocky Minecraft world.
But the announcement also marks the first time a Minecraft game has been announced for a fresh platform since Microsoft's $2.5bn purchase of the franchise a year ago.
Since then, Microsoft has continued development on all pre-existing versions, including those for platforms owned by console rival Sony. A new Windows 10 edition has also launched.