Minecraft breaks day-one XBLA sales record
But Fez studio upset at Microsoft's special treatment for Mojang.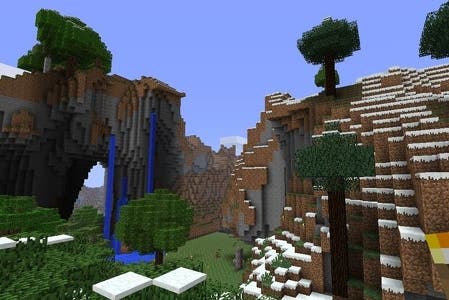 Minecraft has smashed the record for the most day-one Xbox Live Arcade sales, Microsoft has announced.
The platform holder didn't offer exact figures, but said that Mojang's game has now overtaken Trials Evolution, which set a new record last month.
Earlier today, creator Markus 'Notch' Persson revealed via his Twitter feed that the console version of his game was profitable within an hour of going on sale.
However, his Tweet then set off a little consternation at Fez developer Polytron, who suggested Notch might have been singled out for preferential treatment by Microsoft.
"How did you get those stats from MS?" asked Phil Fish's crew. "We still don't know exactly how much Fez sold almost a month later. You get stats in 24 hours?
Notch replied: "What? Really? I thought it was standard procedure! That sucks. :("
The Fez studio then stated that "standard procure [sic] is: you find out how much you sold when you get your first check 3-4 months later."
"You're also getting free updates," they added, "which is something every other developer on the platform is told is simply not an option."
Notch responded by explaining that "we had to fight for that, and we got a limited number of them. Not sure why they don't like it."