Microsoft pledges to support Rare
New games will be announced when the time is right.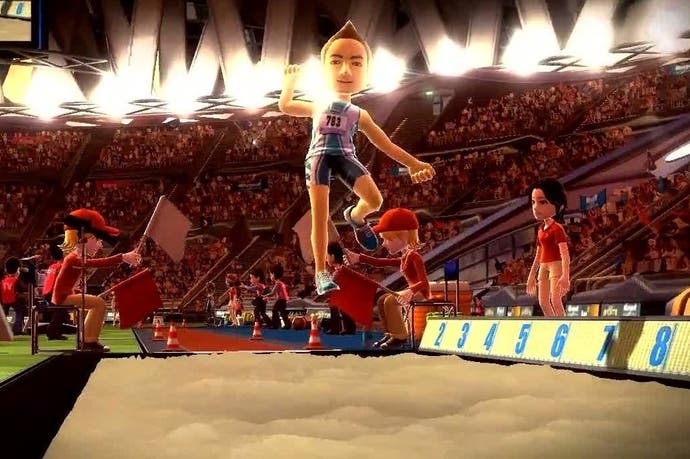 Microsoft has pledged to support UK developer Rare after a round of layoffs hit the studio and Microsoft decided to sell Xbox One without the Kinect sensor.
Rare's last three games have been Kinect-exclusive titles: Kinect Sports and Kinect Sports Season 2 for the Xbox 360, and this year's Kinect Sports Rivals for Xbox One.
But Microsoft's decision to sell Xbox One without Kinect at a cheaper price, coupled with a recent round of layoffs, have caused some to express concern about the future of the legendary developer.
In an interview with Eurogamer, Microsoft Studios Europe boss Phil Harrison insisted Rare still had the support of its owner.
"I'm very happy to go on record to alleviate any of those concerns you might have," Harrison said.
"We are very fortunate in having Rare and Lionhead in the UK as crown jewels of Microsoft Studios."
Harrison said Rare was currently working on new games that would be unveiled when they're ready.
"Rare is working on a couple of things at the moment," he said, "which we will announce at the right time. But I'm really excited by the things they're doing and I believe you will be as well when you hear about them.
"Rare is an incredible talent and they have some very very ambitious plans for the future and we're supporting them in every way we can."
In May Eurogamer reported that Rare, based in Twycross, Leicestershire, had let around 16 people go following the release of Kinect Sports Rivals. Sources indicated Rare suffered a substantial loss on the game.
At the time a Microsoft spokesperson issued Eurogamer the following statement:
"At Xbox, our goal is to constantly create new fun, social and interactive entertainment experiences. As part of Rare's commitment to this goal, we have made a decision to change our development process and methodology at Rare to best support our future projects, this has led to us reviewing the skills and the makeup of our development teams in our business.
"Rare continues to invest in our people and future projects."
In March, as part of an investigation into The Future of Rare, studio head Craig Duncan told Eurogamer the developer had a number of unannounced projects in the early stages of production.
"I'm super excited about Kinect Sports Rivals and I'm really excited about that launching, but I'm also excited about what's next for Rare, because that'll be an important project in the same way," he said.
"Our goal as a studio is to always make great quality games. What you're saying is, will Rare always make Kinect games? What I'm saying is, we will come up with great game ideas and we'll look at the platform that makes the most sense for those game ideas to be on."
Watch on YouTube