Layoffs hit Rare following Kinect Sports Rivals flop
"Rare continues to invest in our people and future projects."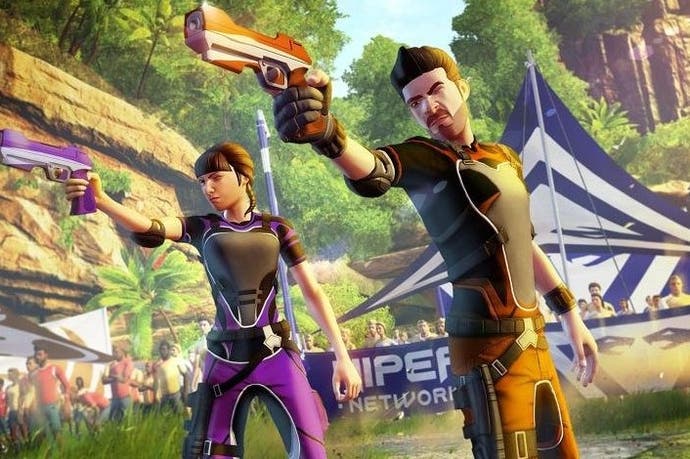 Microsoft-owned developer Rare has suffered layoffs after the release of Xbox One exclusive Kinect Sports Rivals failed to set tills alight, Eurogamer can reveal.
Multiple, separate sources indicated to Eurogamer that the studio, which has focused on the Kinect Sports series in recent years, had recently suffered layoffs.
A Microsoft spokesperson issued Eurogamer the following statement this afternoon:
"At Xbox, our goal is to constantly create new fun, social and interactive entertainment experiences. As part of Rare's commitment to this goal, we have made a decision to change our development process and methodology at Rare to best support our future projects, this has led to us reviewing the skills and the makeup of our development teams in our business.
"Rare continues to invest in our people and future projects."
While Microsoft did not confirm how many people had been let go, Eurogamer understands the number is around 16, a figure one source said was made up of some software staff, but mainly design and project managers. Kinect Sports Rivals was a 150 person project.
Microsoft also declined to explain why the changes were made, but the sales performance of the recently-released Kinect Sports Rivals may have played a part. It had been intended as an Xbox One launch title, but was delayed to April. When it did release, it entered the UK all-formats chart in 14th place. One source indicated to Eurogamer Rare suffered a significant loss on the project.
Last week Xbox boss Phil Spencer described the launch of Kinect Sports Rivals as "successful", telling OXM the studio was "in the process of evaluating what they want to do next, and we're working closely with them to see what their new project will be".
Spencer's comments came after Microsoft announced it would sell Xbox One without Kinect for £350 from 9th June - a decision seen as a blow to Kinect developers.
In March, as part of an investigation into The Future of Rare, studio head Craig Duncan told Eurogamer the developer had a number of unnanounced projects in the early stages of production.
"I'm super excited about Kinect Sports Rivals and I'm really excited about that launching, but I'm also excited about what's next for Rare, because that'll be an important project in the same way," he said.
"Our goal as a studio is to always make great quality games. What you're saying is, will Rare always make Kinect games? What I'm saying is, we will come up with great game ideas and we'll look at the platform that makes the most sense for those game ideas to be on."
Watch on YouTube