Banjo-Kazooie, Viva Piñata packs headed to Kinect Sports Rivals
And Battletoads! Perfect Dark! Blast Corps!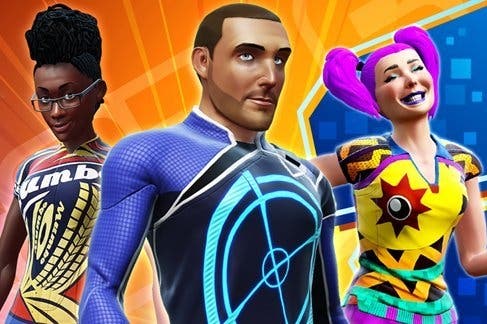 Classic franchises such as Banjo-Kazooie and Viva Piñata are coming to Xbox One - in the form of new Kinect Sports Rivals challenge packs.
Kinect Sports developer Rare has turned to its much-loved back catalogue for a range of DLC themed around Banjo-Kazooie, Battletoads, Blast Corps, Perfect Dark and Viva Piñata, each of which costs £2.39.
The packs include themed challenges and exclusive gear to unlock for your champion.
Events will feature "familiar characters and institutions as in-game sponsors", Rare explained on its official site. "Complete the challenges to earn the approval of dataDyne, Zitz Blitz, Mumbo, Buzzlegum or Blast!"
Some of the themed clothing you can unlock lies below: