Microsoft hasn't "pulled any games from PlayStation" following Redfall PS5 reports
"We've expanded our footprint of games."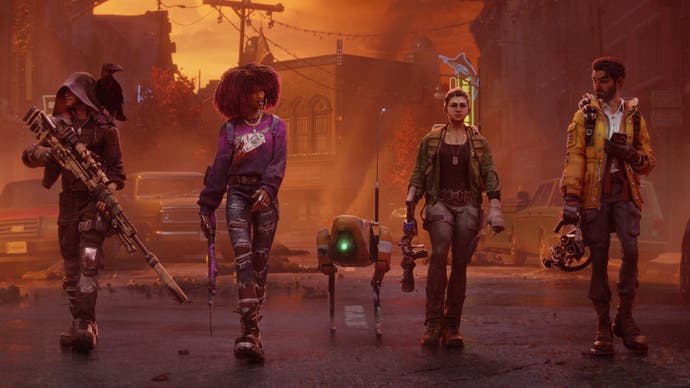 Microsoft has responded to claims it pulled games from PlayStation, following reports it didn't want Bethesda's Redfall on PS5.
Redfall game designer Harvey Smith told IGN France that after Bethesda's acquisition by Microsoft, its stance was "no PlayStation 5". There's no indication if a PS5 version was in development or just a suggestion.
Now Microsoft has responded, stating "we haven't pulled any games from PlayStation" and that it has in fact "expanded our footprint of games" after releasing PS5 exclusives Deathloop and Ghostwire: Tokyo on Xbox.
Here's the statement to Eurogamer from a Microsoft spokesperson in full: "We haven't pulled any games from PlayStation. In fact, we've expanded our footprint of games that we've shipped on Sony's PlayStation since our acquisition of ZeniMax, and the first two games we shipped after closing were PlayStation 5 exclusives. We did the same thing since our closing of Minecraft as we extended the reach of that franchise.
"All of the games that were available on PlayStation when we acquired ZeniMax in March 2021 are still available on PlayStation, and we have continued to do content updates on PlayStation and PC. We have always said that future decisions on whether to distribute ZeniMax games for other consoles will be made on a case-by-case basis."
In its bid to acquire Activision Blizzard, Microsoft has promised that Call of Duty will remain multi-platform. Sony, however, suggested Microsoft could withhold access to existing or future Call of Duty games to "impair PlayStation's competitiveness", or even release a version filled with bugs.
The news on Redfall caused some speculation that, based on this evidence, Microsoft may not keep its Call of Duty promise should the takeover bid be accepted. That's now been countered by this new statement.
For more on Redfall, check out Tom's interview with Smith on the politics of its real-life bloodsuckers.
Redfall is due to launch for PC and Xbox Series X/S on 2nd May.