Microsoft confirms "some" Bethesda games will be full Xbox and PC exclusive
Brace for fallout.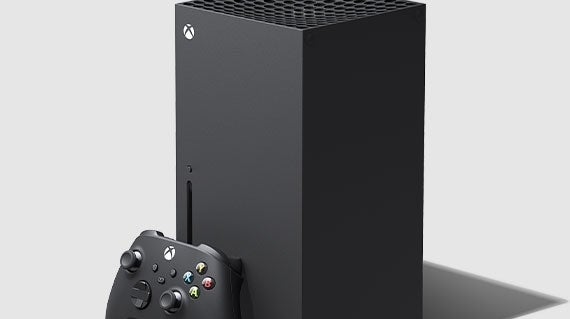 Microsoft has confirmed that "some new titles" from Bethesda and parent company Zenimax Studios will be "exclusive to Xbox and PC".
There's no qualifier of timed exclusivity here. There's no mention of which games.
"This is the next step in building an industry-leading first party studios team, a commitment we have to our Xbox community," Xbox boss Phil Spencer wrote today in an Xbox Wire post to mark the historic $7.5bn deal being finalised.
"With the addition of the Bethesda creative teams, gamers should know that Xbox consoles, PC, and Game Pass will be the best place to experience new Bethesda games, including some new titles in the future that will be exclusive to Xbox and PC players."
Spencer does not specify the kinds of games he is talking about when discussing full PC and Xbox exclusivity. Does he mean the biggest titles in Bethesda's portfolio, such as the next instalment in the Elder Scrolls series and upcoming new franchise Starfield? Will those games really skip PlayStation, and the revenues to be gained from selling huge franchises there? Or is he talking of smaller projects - new entries in series such as Dishonored or Prey? Time will tell.
But this does at least answer the question of whether any games will be kept just for Microsoft's platforms - something many had thought might not be the case, if Microsoft simply focused on earlier launches for its consoles and PC, or the availability of games at launch via Xbox Game Pass.
A raft of Bethesda and Zenimax games will join Xbox Game Pass later this week, Spencer also announced. More details on that will follow, reportedly via a video presentation due on Thursday.
As a reminder, Microsoft now owns Bethesda Game Studios, id Software, ZeniMax Online Studios, Arkane, MachineGames, Tango Gameworks, Alpha Dog, and Roundhouse Studios.
Upcoming projects as well as The Elder Scrolls 6 and Starfield include an Indiana Jones game from Wolfenstein developer MachineGames plus two timed exclusives for PlayStation 5: Arkane's Deathloop and Tango Gameworks' Ghostwire: Tokyo.
For the moment, as stated previously, Bethesda and Zenimax's many games studios will continue to be run as they have until now, despite having a new owner.
"It's vitally important that Bethesda continues making games the way it always has," Spencer concluded. "We look forward to empowering Bethesda's creative teams to reach even more players around the world, helping make future Bethesda titles the biggest and most popular games in their history. Xbox and Bethesda have long shared a common vision for the future of gaming. Both as fans and as creators, Bethesda understands the potential of Xbox Game Pass.
"Now that we're one team, we can start working together on the future ahead. We will have more to share about what's next for our teams later this year."