Microsoft announces new console Project Scorpio for holiday 2017
Compatible with all Xbox One games and peripherals.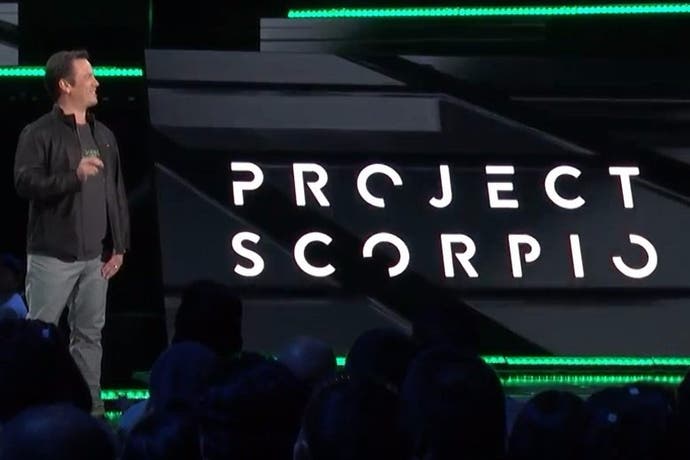 Microsoft has announced a new Xbox codenamed Project Scorpio for release holiday 2017.
Microsoft believes it will be the most powerful console on the market. "The box we're building is incredible," said one unidentified Microsoft engineer in a video (below). "It's going to have eight CPU cores, over 320GB/s of memory bandwidth, 6 teraflops of GPU power. It's a monster." Xbox head Phil Spencer said he believes it's the most powerful console ever built.
Better yet, Project Scorpio will be compatible with all Xbox One games and peripherals. No price was announced - any bets?
In a press release, Microsoft said Scorpio would power 4K gaming and virtual reality, but it didn't say how you'd see that virtual reality. One rumour is that Microsoft will partner with Oculus Rift but nothing is confirmed.
Here are some other excited quotes from the video:
"These are the highest-quality pixels anybody has seen."
"This is the console developers asked us to build; they wanted a console with no boundaries, had no limitations."
"This console is a hundred per cent for you guys. We read the articles, we read the reviews. It's the 'we heard you' console."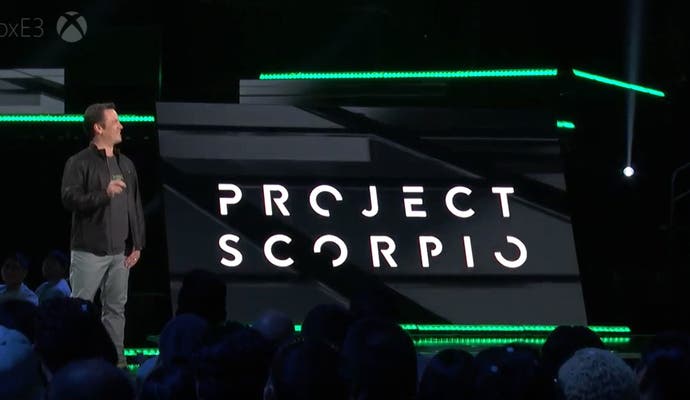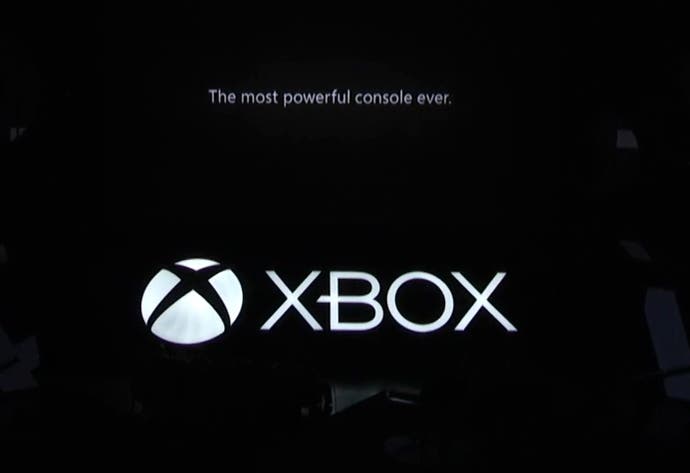 Project Scorpio wasn't the only hardware Microsoft showcased at this year's Xbox press conference - it also confirmed a slim Xbox One S and the ability to design your own Xbox One controllers. You can follow other announcements from the show with our E3 guide.