Metal Gear Solid 4 patch to add Trophy support
UPDATE: UK release confirmed for August.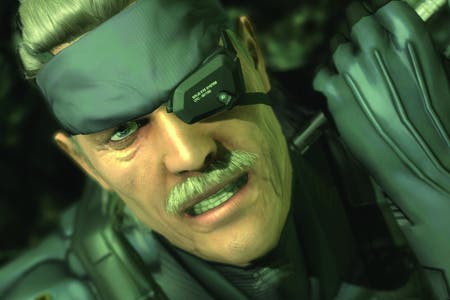 UPDATE: Time to start Raiden those awards in the UK - Konami has just confirmed the Trophy-adding patch will be available in Blighty next month. It adds 34 Trophies to the game, and arrives as part of the series 25th Anniversary celebrations.
ORIGINAL STORY: Konami classic Metal Gear Solid 4: Guns of the Patriots will receive Trophy support in an upcoming patch.
Trophies will arrive in a new budget version of the game due to release in Japan this August, Famitsu reports (via Andriasang).
Those already with copies of Metal Gear Solid 4 will be able to download a patch containing the Trophy data, presumably around the same time.
Series boss Hideo Kojima will host a Metal Gear Solid 25th Anniversary Event on 30th August in Tokyo. He plans to talk more about a new project, a game that connects people.