Mature Star Wars game 1313 announced
Third person action adventure from LucasArts.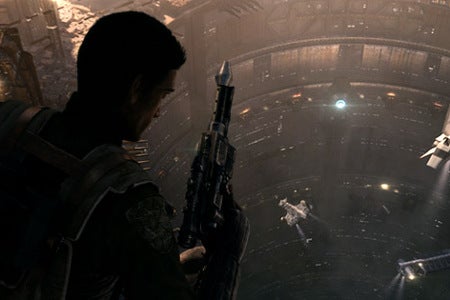 LucasArts has announced the 18 rated third person action adventure game Star Wars 1313.
This mature-themed Star Wars game is made by LucasArts and various Lucasfilm studios, including Industrial Light & Magic, Lucasfilm Animation and Skywalker Sound.
You play a bounty hunter in a "never before seen dark and mature world". It "brings to life" the Coruscant underworld, "the most dangerous place" in the Star Wars galaxy. There's mention of a "high octane thrill ride", "epic action adventure gameplay", "agile" cover-based combat, "epic platforming" and "seamless cinematic gameplay".
On the technology side, the game is built using the Unreal Engine, with full body performance capture and "high end" Hollywood visual effects techniques.
From the official blurb: "Named for Level 1313, a ruthless criminal underground deep below the surface of the planet of Coruscant, the game puts players in control of a deadly bounty hunter as he uses an arsenal of exotic weaponry to hunt down his marks and uncover the truth surrounding a criminal conspiracy.
"Star Wars 1313 emphasizes epic set pieces and fast-paced combat with a hero who uses human skills and gadgets, rather than supernatural Force powers, to make his way through this dangerous world."
LucasArts president Paul Meegan said: "We're excited to share one of the projects LucasArts has been hard at work developing. Star Wars 1313 dives into a part of the Star Wars mythos that we've always known existed, but never had a chance to visit. We are committed to bringing the best gameplay experience and visual fidelity to life and I truly believe the work we are showcasing at E3 will speak for itself."