Mass Effect: Infiltrator's in-app purchases revealed
£34.99 for CEO's Pack.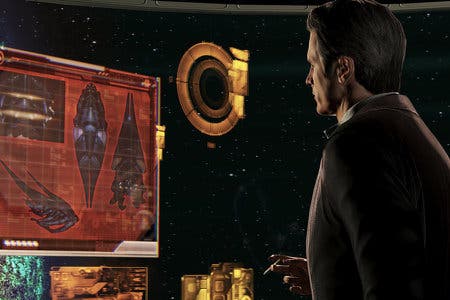 iPhone and iPad shooter tie-in Mass Effect: Infiltrator is now available on the iTunes store for £4.99 and comes with an array of in-app purchase options.
The CEO's Pack is the most expensive, priced at £34.99/$49.99. It unlocks 200,000 in-game credits which can be spent on new armour and weapons.
Other options include the Doctor's Pack (75,000 credits for £17.49), Engineer's Pack (55,000 credits for £10.49), Soldier's Pack (35,000 credits for £6.99), Clerk's Pack (15,000 credits for £2.99) or the lowly Janitor's Pack (2500 credits for £1.49).
You can also buy an upgrade to award double credits. That's £4.99.
Credits are awarded through natural progression in Infiltrator, although these bundles allow quicker access to the best abilities and items.
Infiltrator tells the tale of Cerberus agent Randall Ezno, who slowly realises that his pro-human paymasters are actually rather evil.
Link Infiltrator to your Mass Effect 3 campaign and you can upload intel you've found to aid your Galaxy at War meta-game, the outcome of which determines how well your final battle plays out. Complete the game and you are awarded a new War Asset.
Infiltrator's intel can alternatively be exchanged for more in-game credits. In case you need more.