Mario Tennis Aces has a day one download to unlock online tournaments
Smashing.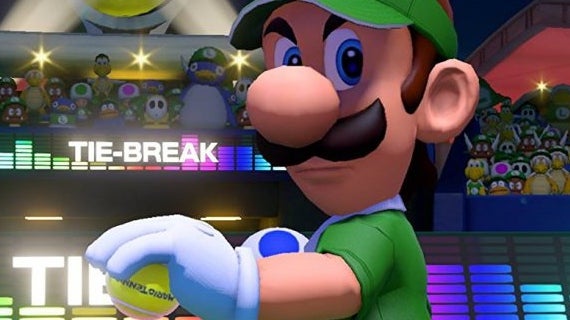 Mario Tennis Aces has a day one update which changes the game's tournament mode. It's as much of a surprise to us as it is to you - Eurogamer was under the impression the build we played was final code, with Nintendo failing to mention any day one updates when it handed out review code.
Tournaments are a big deal for the game, as they will allow you to access forthcoming characters a month earlier than everyone else if you take part online.
The mode is now split into online and offline matches. You can play in Standard Class - a tournament with the standard rules and powers - and Simple Class, which allows you to play without the energy meter. June's tournament is brief, obviously, while in July you play for Koopa Troopa.
Future months will provides an earlier way to access characters like Diddy Kong, Koopa Paratroopa, Blooper and our absolute favourite - Birdo. If you don't play in the tournament you'll need to wait for the following month for the character to be unlocked automatically.
Eagle-eyed fans today spotted a note on the physical Mario Tennis Aces box, noting that a 2GB download would be required. Our digital copy of the game, with the patch included, totals 1.9GB.
"It's a return to form for Camelot, even if it's not quite the equal of this series at its very best," Martin wrote in Eurogamer's Mario Tennis Aces review.
"This is Mario Tennis serving up a much more full-blooded spin on the sport than we've seen in quite a while, even if its new depths have been pursued to a fault."