Mario Tennis Aces is currently free to play for a week, includes seven days of Nintendo Online
Courting favour.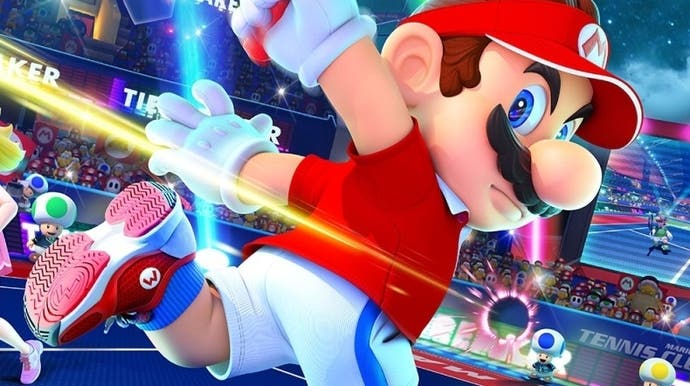 If you've been watching Mario Tennis Aces with growing interest over the last ten months as it's continued to expand with new characters and modes, albeit from afar, you've now the opportunity to try it out for free, courtesy of Nintendo's new week-long demo.
The Mario Tennis Aces: Special Demo, as it's known, can be downloaded from Switch's eShop right now, with the week-long free-play event already underway.
Once installed, you'll be able to play in Online Tournament mode, practice against the computer, or try the local or online variants of the newly added Yoshi's Ring Shot co-operative challenge. You can also take nine characters (from the current 27-strong playable roster) for a spin, with the trial period coming to an end at 9am on Friday, 3rd May in the UK.
Anyone that participates in the Special Demo will unlock Mario's classic overalls outfit for use in the full game, and any Yoshi colours unlocked in the Co-op Challenge will be carried over too.
That's not quite the end of the offer, however. As soon as you download a copy of the Mario Tennis Aces: Special Demo, Nintendo will email over a code granting seven free days of its Nintendo Switch Online subscription service. You just need to pop it into the Redeem Code section of the eShop to activate it. That means you'll be able test-drive the demo's online modes, alongside any other online-enabled game you might happen to have on your Switch.
Additional details can be found on Nintendo's Mario Tennis Aces product page.