Mafia 3's in-game statement on its depiction of racism
"It is vital to include these depictions in order to tell Lincoln Clay's story."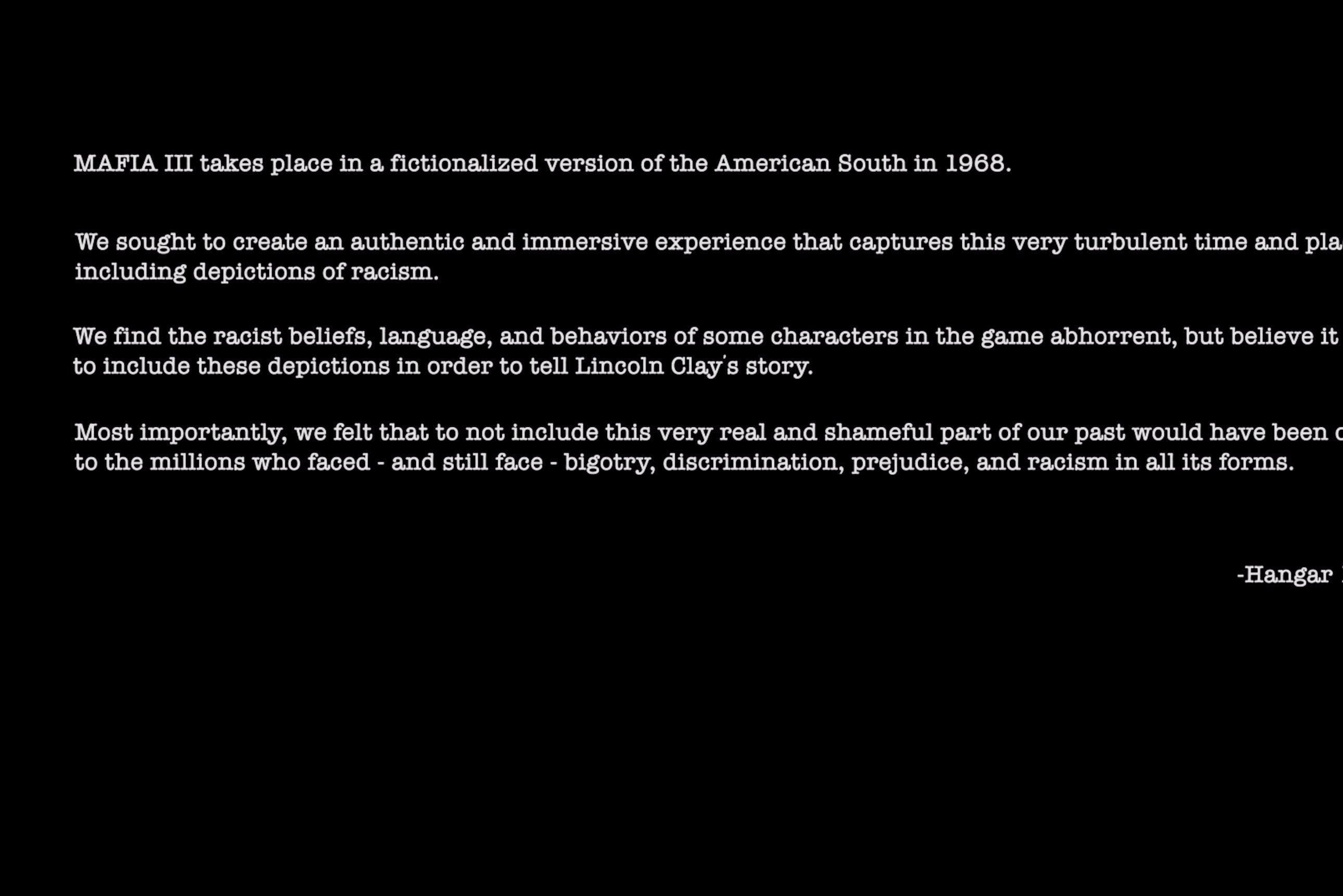 Mafia 3 begins with a message to players that explains the game's depiction of racism.
Our Ian is playing the open world gangster game now (watch how he gets on in the video, below), and spotted the in-game message that pops up before the action begins.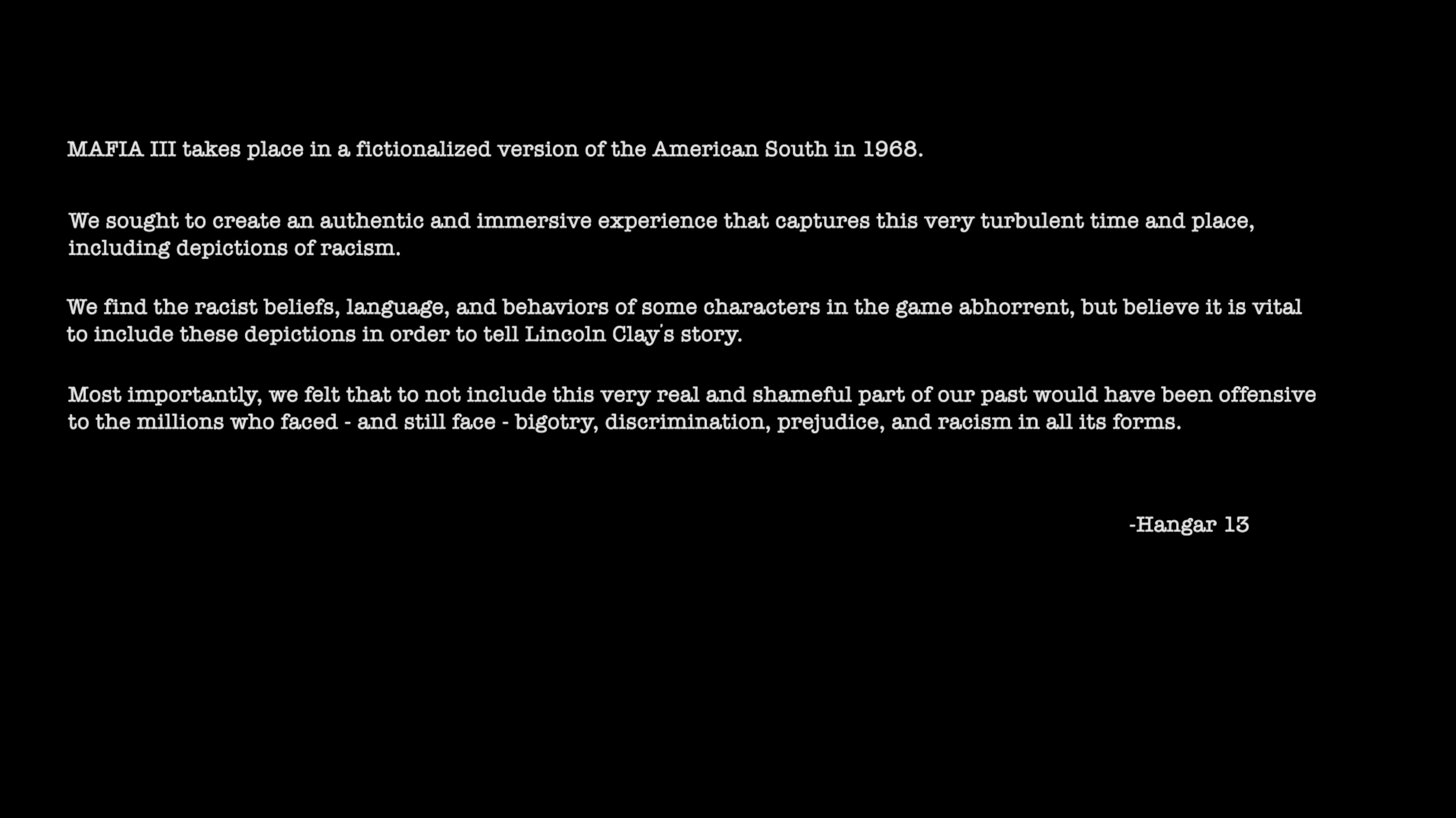 As the message states, Mafia 3 takes place in the American South of 1968. You play Lincoln Clay, who returns to New Bordeaux (a fictionalised version of New Orleans) after the Vietnam War.
Hangar 13 has not held back in its depiction of racism. Mafia 3 is designed to force players to confront the issue with its dark tone, violence and offensive language.
In September, Vice Gaming's Austin Walker wrote an excellent article on Mafia 3's depiction of racism, which is well worth a read.
We'll have a review of Mafia 3 online next week. Here's why it's late.