Looks like the Resident Evil 4 remake demo may arrive tonight
As Capcom confirms it's fixing those rain effects.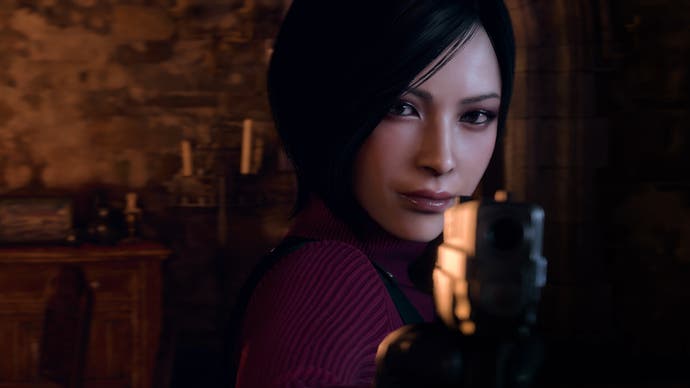 An ad for the previously announced Resident Evil 4 remake demo has gone live early, meaning it is all but officially confirmed that it will be releasing tonight.
Capcom is set to host its Spotlight showcase later on (10:30pm GMT) across Twitch and YouTube, where it has promised us all another look at upcoming releases Resident Evil 4, Exoprimal, Monster Hunter Rise, Mega Man Battle Network Legacy Collection and Ghost Trick: Phantom Detective.
However, ahead of this showcase, several Twitch streamers have noticed an ad for the Resident Evil 4 remake's demo, which ends with the words "demo available now".
Needless to say, many have put two and two together and worked out this means the demo will be shadow dropped across platforms this evening, following Capcom's showcase.
This is, after all, similar to previous Resident Evil demos, with Village's demos also arriving soon after a presentation.
Additionally, for all those concerned about the remake's rain, Capcom has heard our concerns and has plans to make the necessary changes.
Speaking to Press-Start, the remake's producer Hirabayashi Yoshiaki stated the Resident Evil 4 team has "seen everyone's reaction to the rain effects" and is now "working on a day-one patch to make adjustments".
I am sure there is an Umbrella joke here somewhere...
In the meantime, while waiting for this evening's event, you can get your Resident Evil 4 fix by trying out the game's accompanying ARG,
"Baby Eagle Is Missing"
.
Resident Evil 4 will release on 24th March for PS5, Xbox Series X S, PS4 and PC via Steam.