Looks like the next Hearthstone adventure is set in WOW's Karazhan
Medivh or not, here we go.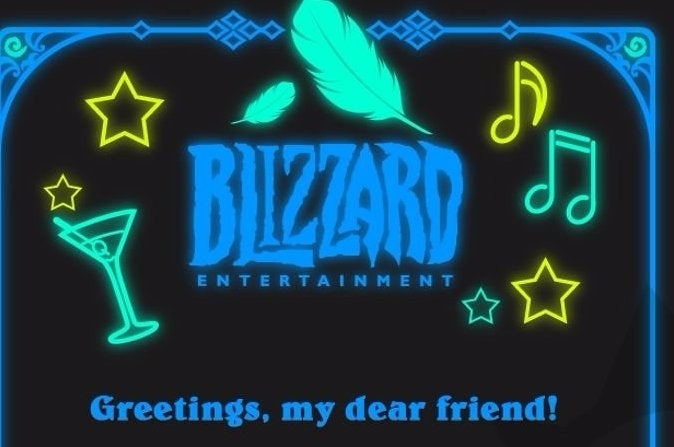 Hearthstone's next adventure will be revealed on 28th July, an invitation sent to press by Blizzard suggests.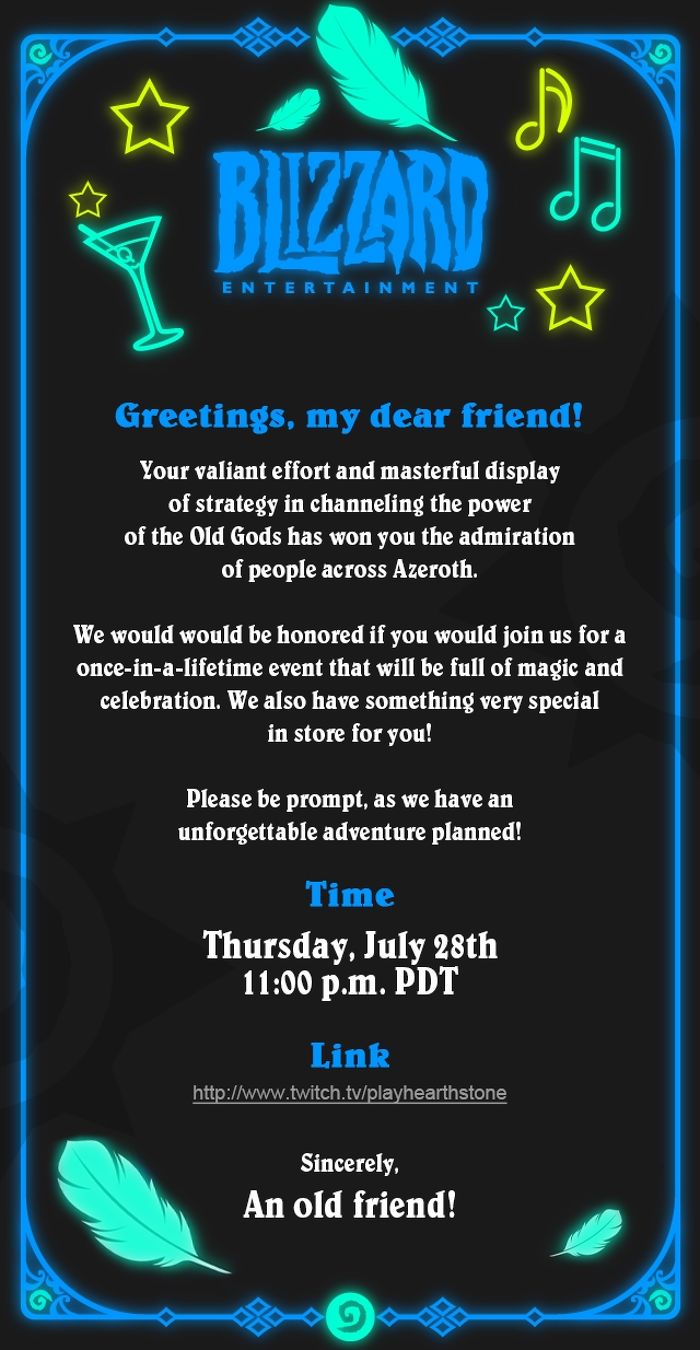 More to the point, the invite appears to hint at the adventure's setting: classic World of Wacraft dungeon Karazhan.
Blizzard's mailout hints at magic and mystery, includes feathers and mention of an "old friend".
As our friendly neighbourhood Hearthstone buff John Bedford points out over on Metabomb, this is very likely a nod to Warcraft fan-favourite Medivh, who was closely linked with Karazhan.
WOW fans entered Karazhan back in the Burning Crusade expansion - it was the game's first 10-man raid.
Previous Hearthstone adventures have visited other WOW dungeons, and we're due for a fresh adventure in the game following this spring's general expansion Whispers of the Old Gods.
We should hear for certain in just over a week.
Blizzard has been busy with fresh Hearthstone updates recently - including a refer-a-friend feature and a dinky new Murloc hero if you put in a bit of legwork.
As always, if you're after more details info on any of this, Metabomb has all the Hearthstone guides you need.