Long-running fantasy MMORPG Old School RuneScape launches on mobile this October
Coming to iOS and Android.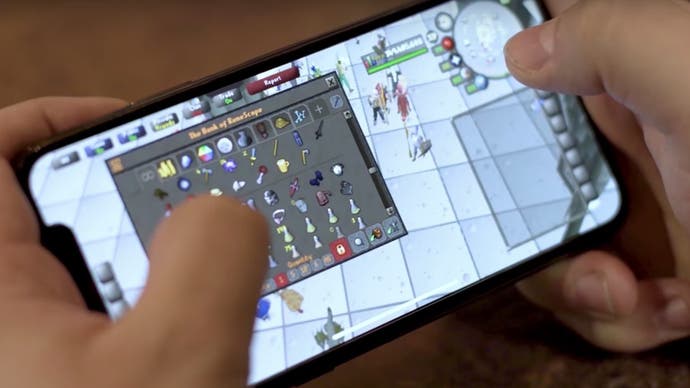 Jagex has announced that Old School RuneScape, its long-running fantasy MMORPG, will launch on iOS and Android devices on October 30th, following a successful members-only beta testing period.
Old School RuneScape, for the uninitiated, is a version of the Jagex's massively-multiplayer online RPG as it released back in 2007 - and is not to be confused with (as easy as it is to do so) the now defunct Classic RuneScape or its modern incarnation.
When Old School RuneScape arrives on mobile in October, it will feature full cross-platform play with the PC version of the game, alongside a range of tweaks designed to streamline the experience on portable devices. These include a refined and optimised interface, touch-screen controls, and a customisable "one-touch action button".
Old School RuneScape requires mobile devices to be running either iOS 10 or Lollipop/Android 5, and is now available to pre-order on the App Store and pre-register on Google Play.
Jagex notes that most players that participated in Old School RuneScape's mobile beta will be able to continue playing the game right up to full release on October 30th. There are a few exceptions, however, which are outlined in its announcement post.