RuneScape developer Jagex bought again
Trade skill.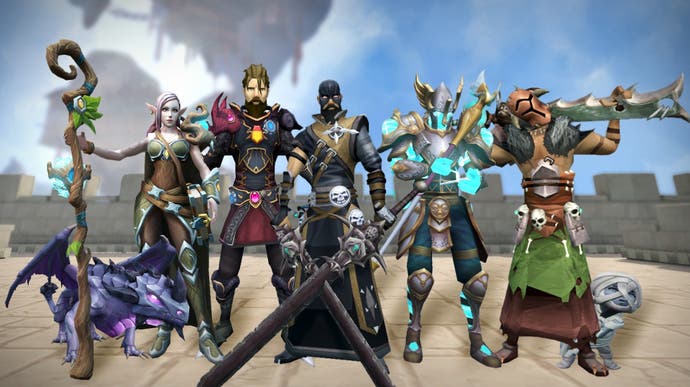 RuneScape developer Jagex has been bought again.
This time it's US private equity giant Carlyle Group that's snapped up a majority stake in the Cambridge games studio.
The Carlyle Group did not disclose the terms of the transaction, but The Daily Telegraph reported the value of the deal is expected to be more than the $530m (£390m) paid for Jagex when it was acquired from its previous Chinese owners by a US holding company in 2020.
Jagex employs more than 450 people, and is one of the largest and most successful British video game studios.
It's best known for the fantasy MMO RuneScape, which has seen nearly 300 million player accounts created since its launch 20 years ago. 2020 saw record numbers of subscribing players, Jagex said, more than half of which are in the United States.
The Carlyle Group said it will support Jagex "as it continues to drive growth by evolving the core RuneScape franchise through investment in R&D and increased content release rates, as well as launching new titles to diversify its portfolio and engage with an even wider community of players".
Jagex boss Phil Mansell said: "I am so proud that Jagex is teaming up with Carlyle, a prestigious investment group that believes in the potential of Jagex, our vision for growth, and will support us in accelerating our multi-year growth strategy. We will continue to expand our game teams to create and deliver more great content for RuneScape and Old School RuneScape. We will continue to create exciting experiences for our players, grow our global communities, build new games to expand and further explore the RuneScape universe, lend our expertise to publish third-party games from like-minded online game developers, and invest in the incredible tech and talent that powers this all."
Jagex has been on something of an ownership rollercoaster in recent years. In 2016 it was sold to a Chinese conglomerate for $300m - a mining company with little tech expertise. Eventually Jagex was sold to US holding firm, Macarthur Fortune Holding, in May 2020.