Logitech's most popular wireless mouse is back to its lowest price in the Amazon Spring Sale
One of the best gaming mice is now better than half price.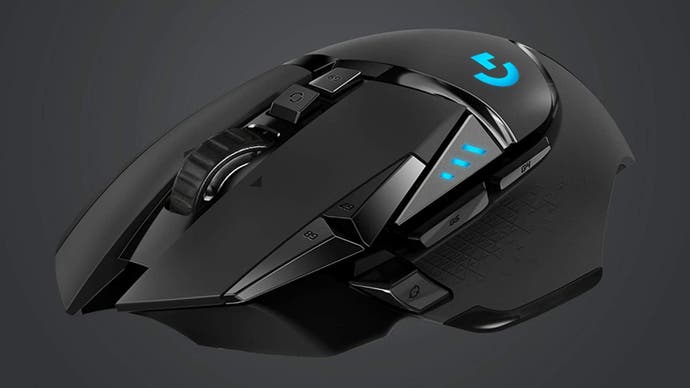 It's the final day of the Amazon Spring sale and there have been plenty of big discounts on some of our favourite pieces of gaming tech and accessories.
There have been lots of really good gaming mouse deals, and one of the best is a big 57 per cent discount on one of the most popular gaming mice around.
The Logitech G502 is the most popular mouse on Amazon, but Logitech has a wireless version of the legend which is down to its lowest-ever-price:
The G502 Wireless doesn't have as good a discount at Amazon US, but it's still an excellent mouse for around the $100 mark.
Logitech have severed the cable from the G502, but have kept all of its excellent features like the HERO 25K sensor with up to 25600 DPI, 11 buttons and hyper-fast scroll wheel, adjustable weight and Lightsync RGB.
The mouse connects via a 2.4GHz dongle, and you can go completely wireless because it is compatible with Logitech's Powerplay mouse mat that can wirelessly charge the mouse while you use it.
If you're still not convinced on wireless mouse then the original G502 has a 56 per cent discount as well, which is really cheap for how well the mouse performs.
There's still plenty of time and plenty of good deals available in the Amazon Spring sale. Have a read of our guide page to see the best deals, and follow along on our Live Blog and the Jelly Deals Twitter to stay up-to-date on any new deals or lightning deals that appear throughout the day.