Liquidated Kingdoms of Amalur dev worth "tens of millions"
New project with Epic won't be Kingdoms of Amalur 2.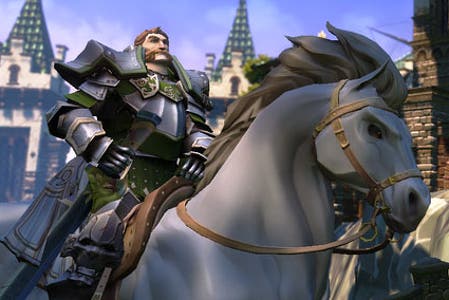 38 Studios, the now-bankrupt developer of Kingdoms of Amalur, has a liquidation value "in the tens of millions of dollars".
That's according to Rhode Island officials who are now looking to reclaim 38 Studio's huge government loan from Rhode Island state funds.
"We are going to do everything possible to maximise return on our investment," Rhode Island governor Lincoln Chafee said (via Joystiq). "Taxpayers in Rhode Island can have full confidence that if there's a penny that we can get, or a nickle or a dime, we'll get it."
Meanwhile, more light has been shed on the founding of Epic Baltimore, the new studio formed from the ashes of 38 Studios subsidiary Big Huge Games.
The team will work on "one of Epic's IPs" that is "a very good, natural fit", Epic co-founder Mark Rein explained. It won't be Kingdoms of Amalur 2 as that series' rights still belong to the Rhode Island government.
"We don't buy IP, we make IP," Rein added.
The founding of Epic Baltimore was largely down to Epic president Mike Capps, Rein continued.
"Mike is the total hero there. They called him on Wednesday, interested in using one of our IPs. He flew them up the next day and they met with a whole bunch of people, and the board of directors of Epic. We made the call right there: 'These guys are awesome, we need to work with them.'"
"We don't have a final headcount yet. It's a decent number. Many of the people there had already gone on to places. This was just the core group of really experienced guys who already had savings saved up that they tried to build a team and find a deal."