Kingdoms of Amalur: Re-Reckoning releases this September
New expansion announced for 2021.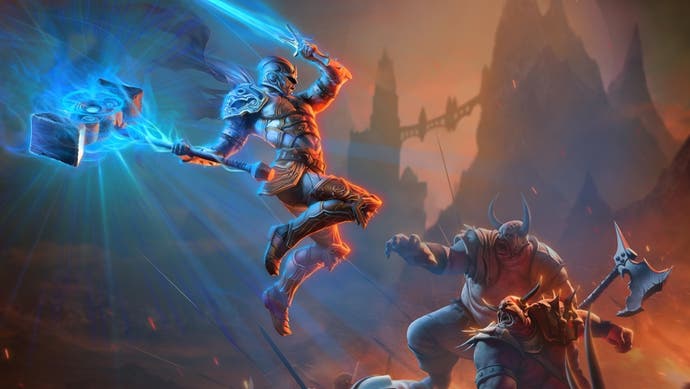 The previously-leaked remaster of Kingdoms of Amalur: Reckoning has now been given an official release date - and that's not all, as a brand new expansion has also been announced.
Kingdoms of Amalur: Re-Reckoning will launch on PlayStation 4, Xbox One and PC on 8th September, with the base version costing £34.99. Beyond updated visuals, the remastered RPG also promises "refined gameplay and all new content". There's also a snazzy trailer with portals and horrible monsters, which you can take a look at below.
The new expansion, meanwhile, is called Fatesworn - and will release sometime in 2021. That's all we know about the DLC at the moment, but THQ Nordic says further details will follow.
Originally launched back in 2012 on PC, PlayStation 3 and Xbox 360, Reckoning was supposed to be the start of a new fantasy world created by author R.A. Salvatore, Todd McFarlane and Oblivion lead designer Ken Rolston. Unfortunately, neither the plans for a big MMO or a Reckoning sequel materialised, and developer 38 Studios was shut down after Reckoning failed to make enough back on an investment from the state of Rhode Island. THQ Nordic later picked up the rights to the Amalur franchise (including the unreleased MMO), and now a remastered version of Reckoning has appeared. Could this be the start of something new? For real, this time.