Here's a curveball: THQ Nordic has bought the Kingdoms of Amalur IP
And Copernicus.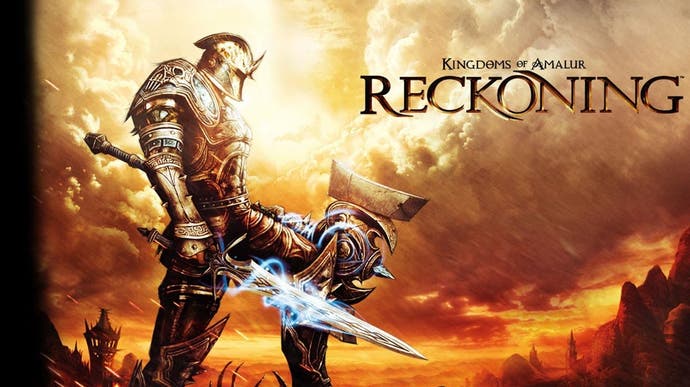 Talk about mopping up: THQ Nordic has bought the Kingdoms of Amalur IP as well as the unreleased Copernicus MMO.
The rights were bought from 38 Studios, the company belonging to former baseball star Curt Schilling who was, along with his company, embroiled in a long and arduous court battle after he defaulted on a loan from the Rhode Island state. What a state indeed.
It's not clear how much THQ Nordic paid nor what it plans to do with the licence - will it finish the work done on the Copernicus MMO and release it? - but it's an eye-opening purchase nonetheless.
THQ Nordic has been prolific in acquiring cut-loose IPs and trademarks. THQ isn't its given name for a start - the company was once Nordic Games - it bought that after the collapse of THQ, just as it bought so much else: Dead Island, Saints Row, TimeSplitters, Homefront, Metro 2033. The list goes on and on.
Kingdoms of Amalur: Reckoning was released in 2012, made by Big Huge Games and 38 Studios, and published under EA's Partners label. It was pretty good; bright, attractive, slick, with showy and satisfying combat, and a confident fantasy world. But it traded hard on a Warcraft vibe - as did Copernicus, the MMO - and Amalur really needed to be more inventive in its own right. Oli wrote our Kingdoms of Amalur: Reckoning review.