Kingdoms of Amalur, Aliens vs Predator now backward compatible on Xbox One
And so is Sonic Unleashed.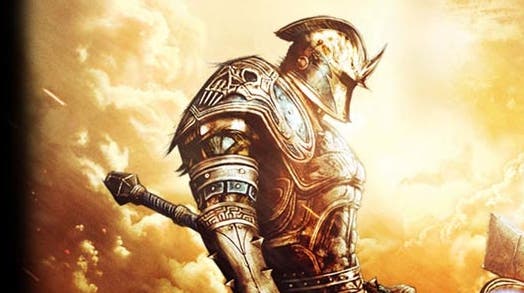 Microsoft has unveiled the latest batch of Xbox 360 titles to gain backward compatibility support on Xbox One. Now added to the ever-growing list are Kingdoms of Amalur: Reckoning, Sonic Unleashed, and Aliens vs Predator.
Kingdoms of Amalur: Reckoning is certainly an interesting place to start, given its colourful history. The fantasy action-adventure RPG was developed by 38 Studios and Big Huge Games, designed by Elder Scrolls veteran Ken Rolston, and released by EA in 2012.
Despite its long gestation period, high-profile development, and big-name publisher, it wasn't quite the success it needed to be. Financial difficulties eventually forced its developer to close, leading to the cancellation of a second project, an MMO set in the Amalur universe.
Amalur's fate was a real shame, given that there's a lot to love about its spirited action-adventuring. True, its ponderous, painfully generic story is unquestionably a low point, but the world that Big Huge Games created, which has more than a touch of WoW to its design, is a lovely place to just wander around and explore. It positively brims with distractions too, and there's ample fun to be found in its side-quests, secrets, and dungeons, not to mention its wonderfully meaty combat system.
"Kingdoms of Amalur: Reckoning does all the boring, difficult parts of RPG game design very well, and marries them to exceptionally slick combat and a towering stack of stuff to do," said Eurogamer's Oli Welsh in his review, "This well-oiled machine keeps you motoring through all the sludgy fantasy cliché and through a sluggish first act. Then - just as the world opens out and the story picks up traction - that motor really starts to sing. That's when a solid, workmanlike game becomes one that's virtually impossible to put down."
Interestingly, THQ Nordic recently purchased the Kingdoms of Amalur IP, although it has yet to announce any firm future plans for the franchise. Even so, now's a great time to get acquainted on Xbox One if you missed Amalur the first time around.
Next up is Sonic Unleashed, a series instalment from what one might charitably call the hedgehog's darker years. Although not as abysmal as Sonic's 2006 outing, Unleashed wasn't exactly a winner. It opted to take Sonic's familiar, high-speed, into-the-screen hijinks and intersperse them with glacial, combat-focussed platforming - in which the hedgehog, for reasons only Sega will ever understand, had been transformed into a werewolf.
There's certainly some fun to be had in Unleashed's speedier levels, but all you probably really need to know is that the game was awarded 4/10 by Eurogamer back in the day. "Compared to Mario Galaxy or Ratchet & Clank - heck, even compared to Crash Bandicoot, another platforming mascot mired in mediocrity," wrote Dan Whitehead, "Sonic Unleashed is an obviously poor effort from a series that is still hopelessly lost in the modern gaming landscape."
Finally, then, is Aliens vs Predator, developer Rebellion's sort-of-remake, sort-of-reboot of its 1999 game. Released in 2010, AvP is a first-person shooter in which players can take on the role of either Alien, Predator, or human Colonial Marine, with each having its own single-player campaign - none of which are, sadly, particularly interesting.
A selection of multiplayer modes fare better, but as Dan Whitehead wrote in his Eurogamer review, "The online portion is enough, at least, to rescue the overall package from the utter mediocrity of the rest of the game but it remains, on balance, a deeply disappointing effort. Scrappy where it needed to be polished, clumsy where it needed to be nimble, the game wears its iconic characters as a shield, happy to serve up scripted shocks but offering nothing that might actually surprise."
If you still have the original Xbox 360 discs of any of the above games, just stick them in your Xbox One and away you go. Otherwise, you can purchase them digitally via the Xbox Store - Kingdoms of Amalur: Reckoning costs £19.99/$19.99 USD, Sonic Unleashed is £11.99/$14.99 USD, and Aliens vs Predator will set you back £14.99/$19.99 USD.